NL: DotCard, oftewel "Dotten", is een gezelschapspel uit Zweden dat nu ook in Nederland verkrijgbaar is. In DotCard proberen spelers als eerste hun kaarten met stippen uit te spelen en zo de minste punten te verzamelen. Ben jij altijd stipt met spelen of heb jij last van trypofobie?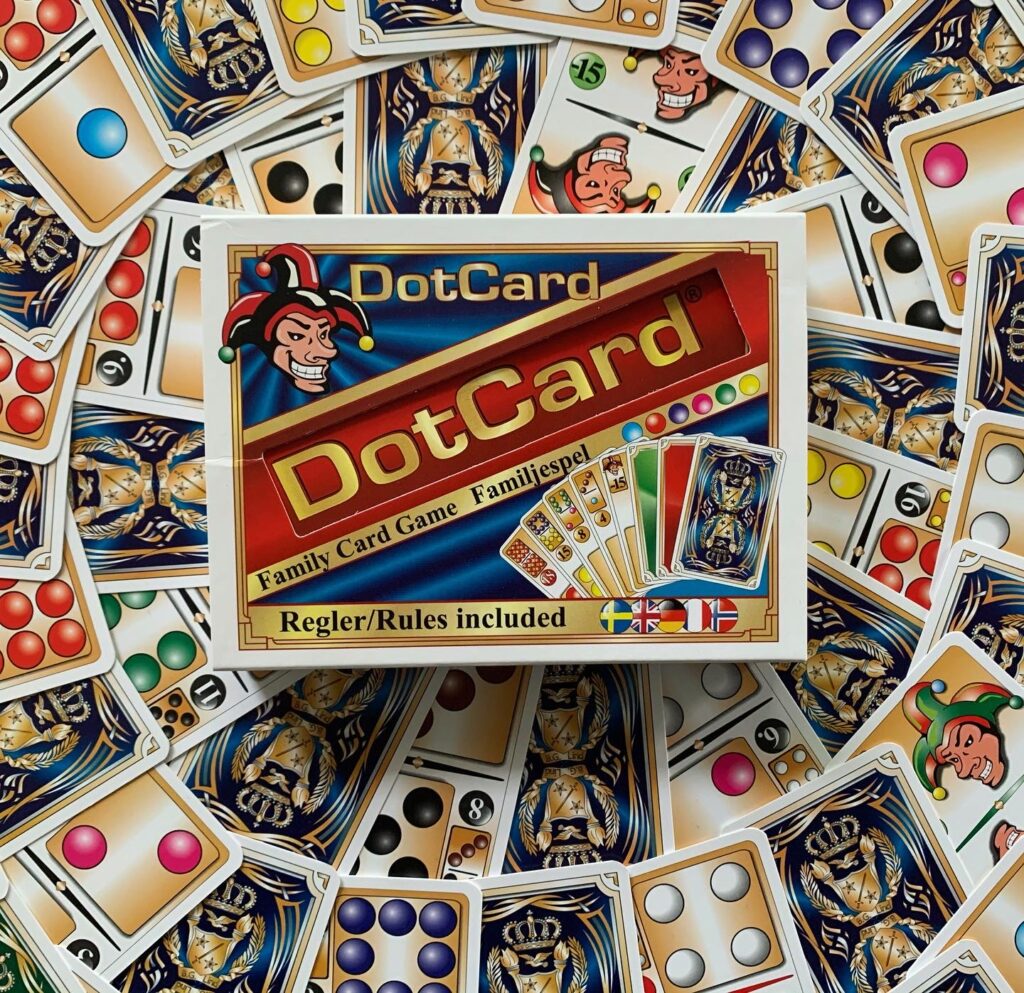 DotCard is een variatie van het bekende spel Domino (en op domino geïnspireerde spellen zoals Mexican Train), maar in plaats van stenen proberen spelers hun kaarten af en aan te leggen. Iedere speler krijgt aan het begin van een ronde een hand met kaarten. Iedere speler probeert zoveel mogelijk kaarten weg te spelen. Kaarten mogen worden aangelegd aan een eigen spoor, het vrije centrale spoor of een open spoor van een andere speler. Aan leggen aan een spoor doe je door "stippen" (dots) met dezelfde kleur (en hetzelfde getal) aan elkaar te leggen. Naast de gewone kaarten zijn er ook blokweerkaarten en bonuskaarten. Bonuskaarten leveren eventueel minpunten op aan het einde van een ronde en met blokweerkaarten kun je het spel tijdelijk even "stilleggen" om mogelijk jouw tegenstanders te blokkeren. Een ronde is voorbij nadat een speler geen kaarten meer in zijn of haar hand heeft. De overige spelers tellen de punten (en eventuele minpunten) op hun overgebleven handkaarten bij elkaar op.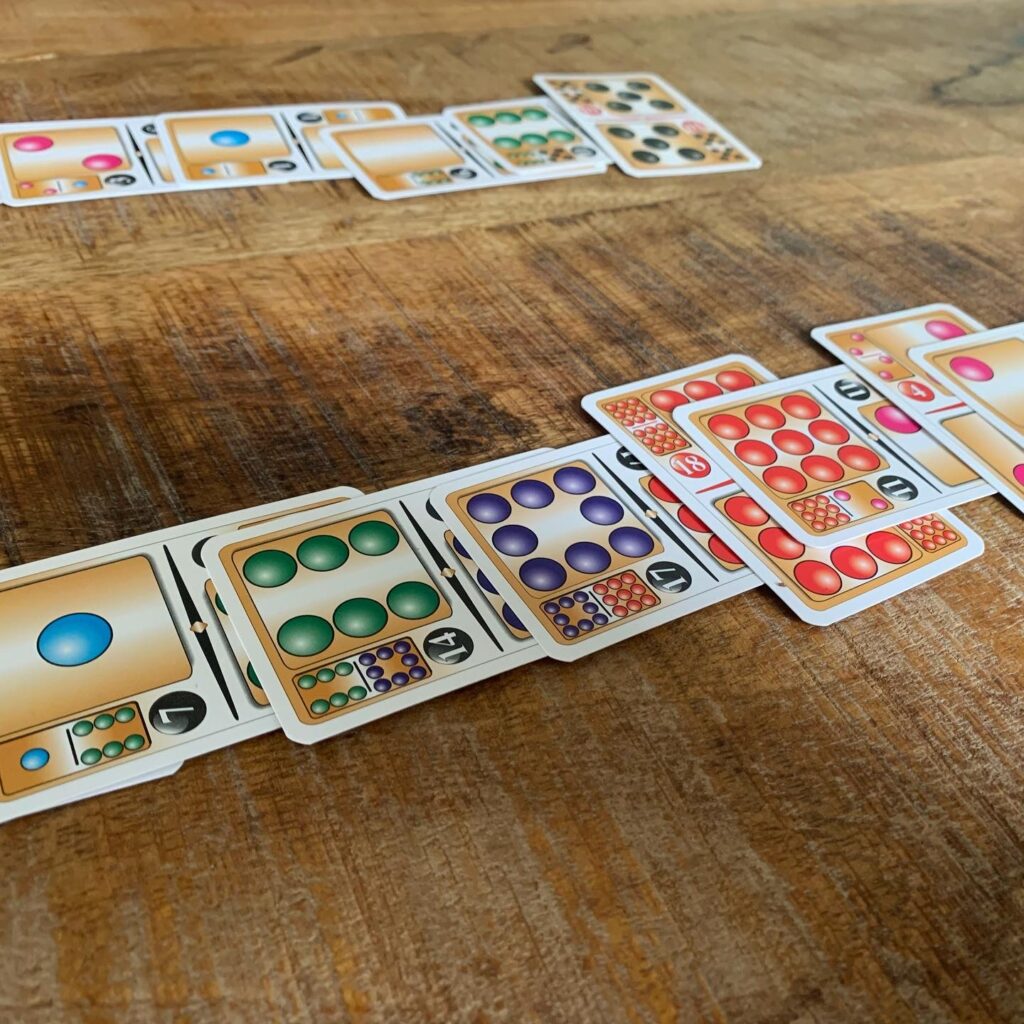 Na 10 (of 20) rondes is het spel afgelopen en tellen spelers de punten van de verschillende rondes op. Voor een kaartspelletje duurt het wel al aardig lang en ik zal daarom persoonlijk voor 10 rondes gaan en niet voor 20. De speler met de minste punten aan het einde wint DotCard! DotCard is een simpel kaartspelletje dat mij (naast Domino uiteraard) ook een beetje doet denken aan vergeten kaartspelletjes die ik vroeger speelde met een standaard stok kaarten. Het is makkelijk uit te leggen en ook eenvoudig te leren en het zal daardoor snel de minder ervaren speler aanspreken die op zoek is naar een eenvoudig kaartspelletje voor bij een biertje en een borrelnootje.
EN: DotCard, a card game from Sweden, is now also available in the Netherlands. In DotCard, players try to be the first to play their cards with dots and thus collect the least amount of points. Are you always punctual or do you suffer from trypophobia?
DotCard is a variation of the well-known game Domino (and Domino-inspired games such as Mexican Train), but instead of dots, players try to play and match their cards. Each player receives a hand of cards at the beginning of a round. Each player tries to get rid of as many cards as possible. Cards can be placed on their own track, on the free central track or on an open track of another player. Track laying is done by joining up dots of the same colour (and number). In addition to the normal cards, there are also block and bonus cards. Bonus cards may result in minus points at the end of a round and Block cards can be used to temporarily "block" the game and possibly block your opponents. A round ends when a player has no more cards in his or her hand. The other players add up the points (and any minus points) on their remaining cards.
After 10 (or 20) rounds the game is over and players add up the points from the different rounds. For a card game, it takes quite a long time, so I would personally go for 10 rounds and not 20. The player with the fewest points at the end wins DotCard! DotCard is a simple card game that (besides Domino of course) also reminds me a bit of forgotten card games I used to play with a standard deck of cards. It is easy to explain and easy to learn and it will therefore appeal to the less experienced player who is looking for a simple card game to play with a beer and some nuts.