"Hmmm… Op deze bewakingscamera kunnen we slechts een glimp van de dader zien…" "Zoom in en enhance. Kijk daar! Die gaat zijn leven lang brommen in de nor!" Hoewel je in Crime Zoom, een reeks aan misdaadspellen van Lucky Duck Games, gaat inzoomen op de kleine details van een moordzaak (of wellicht andere zaken in toekomstige delen), hier geen onrealistische CSI taferelen. Weet jij de zaak te kraken of mis je toch de belangrijke details?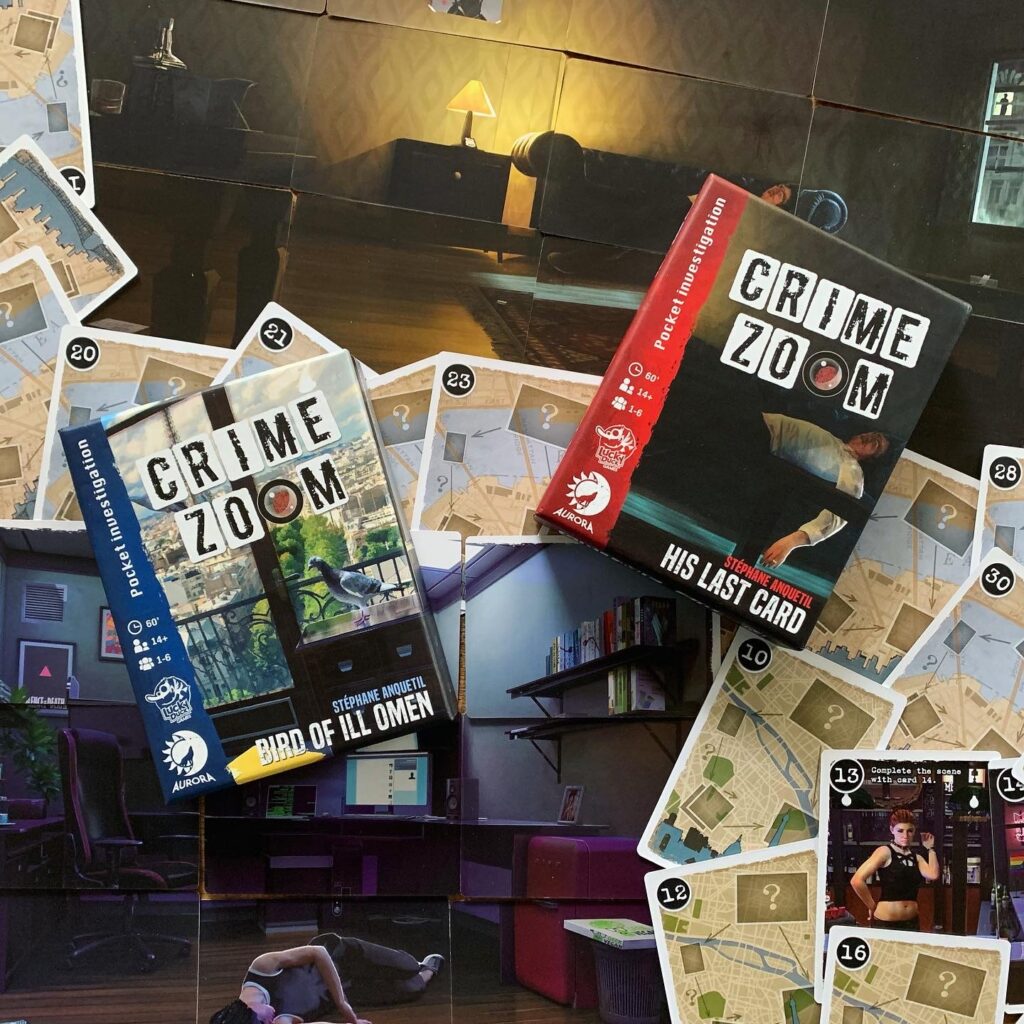 Crime Zoom is een misdaadspel dat in je zak past. Een stapeltje kaarten vormen het spel: de locaties, het bewijs, de personages en het verhaal. Het spel zelf valt te beschrijven als een interactief verhaal, waarbij je door kaarten dichter te inspecteren mogelijk meer informatie en kaarten vrijspeelt. Aan het einde van het spel (zodra je zelf denkt genoeg informatie hebt of indien je met een optionele timer werkt) krijg je een aantal vragen voorgeschoteld. Hoe meer vragen je correct weet te beantwoorden met de juiste feiten, krijg je meer punten. Je krijgt ook punten voor kaarten die je tijdens het spel niet hebt omgedraaid/gebruikt. Op deze manier kun je dit eenmalig te spelen misdaadspel wel competitief spelen door het uit te lenen aan vrienden en scores te vergelijken!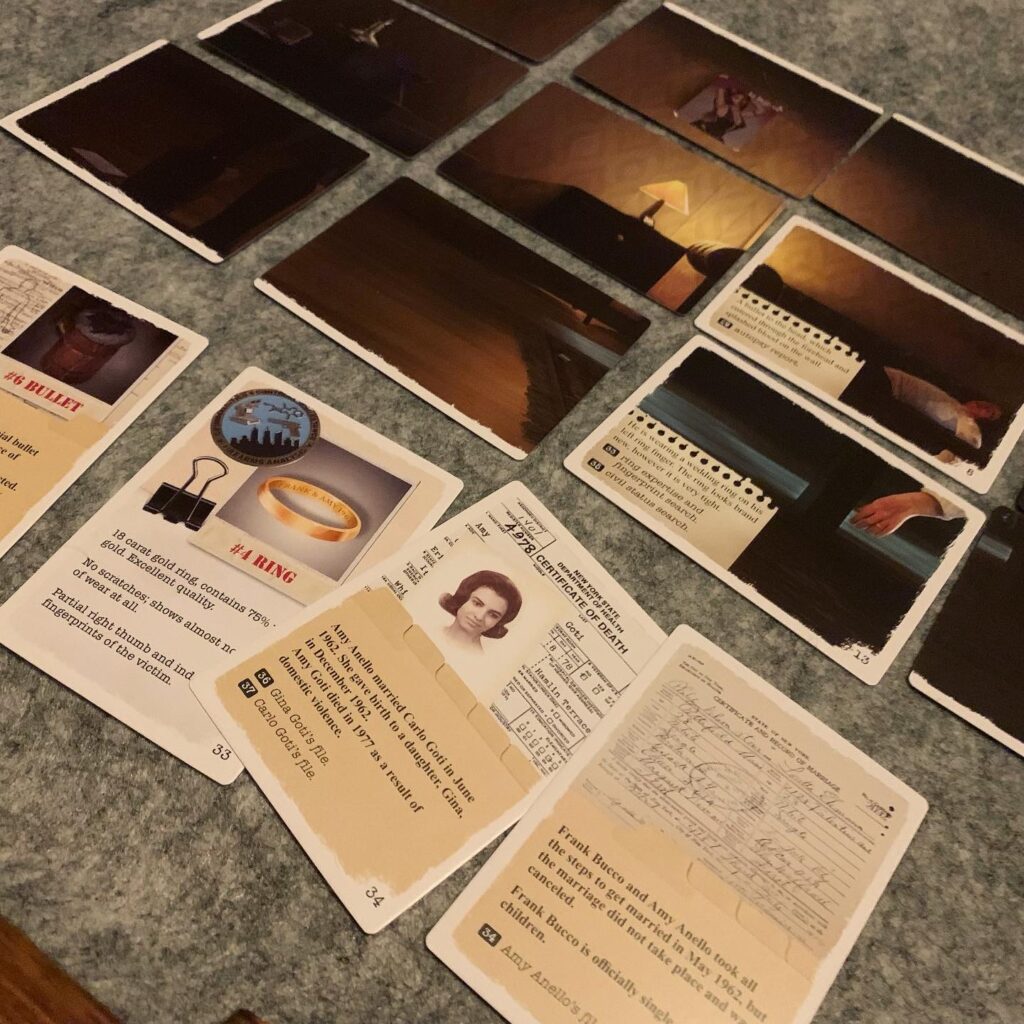 Crime Zoom is een leuke activiteit om een uurtje tijdens een avondje mee te vullen – ik moet we bekennen dat ik de twee Crime Zoom spellen makkelijk binnen een uur gespeeld heb. Ik speelde wel solo. Het maximum van 6 spelers dat staat aangeven op de doos lijkt mij een beetje ambitieus. Ik denk dat het spel het beste solo of met twee spelers gespeeld kan worden. Je kan het spel uiteraard doorgeven om scores te vergelijken. Hierdoor is het spelersaantal eigenlijk vrijwel oneindig. Het competitieve randje geeft een leuke twist, maar je wilt stiekem eigenlijk alle kaartjes wel gezien hebben. Dilemma's. Misschien eerst speen voor je score en daarna alle kaartjes bekijken? Een leuke activiteit voor amateur detectives en liefhebbers van escape rooms en misdaadspellen voor op de bank!