Kaarten in alle kleuren van de regenboog of… nou… niet helemaal! Wel een hele kleurrijke boel en dat levert ook in meerdere opzichten een kleurrijk spel op. In dit spel zul jij je groen en geel ergeren aan de andere spelers, waardoor je vanzelfsprekend over de rooie zult gaan. Probeer paars van het latje te halen om geen blauwtje te lopen als groentje en het zal zwart zien van de overwinning in Color Flush!
Color Flush bevat een stapeltje dunne, langwerpige, dubbelzijdige en kleurrijke kaarten. De meeste kaarten hebben verschillende kleuren op de voor- en achterkant, sommige kaarten hebben slechts een enkele kleur en sommige kaarten hebben zelfs een zwarte of witte zijde. Jouw doel: allemaal dezelfde kleur kaarten in jouw hand te krijgen.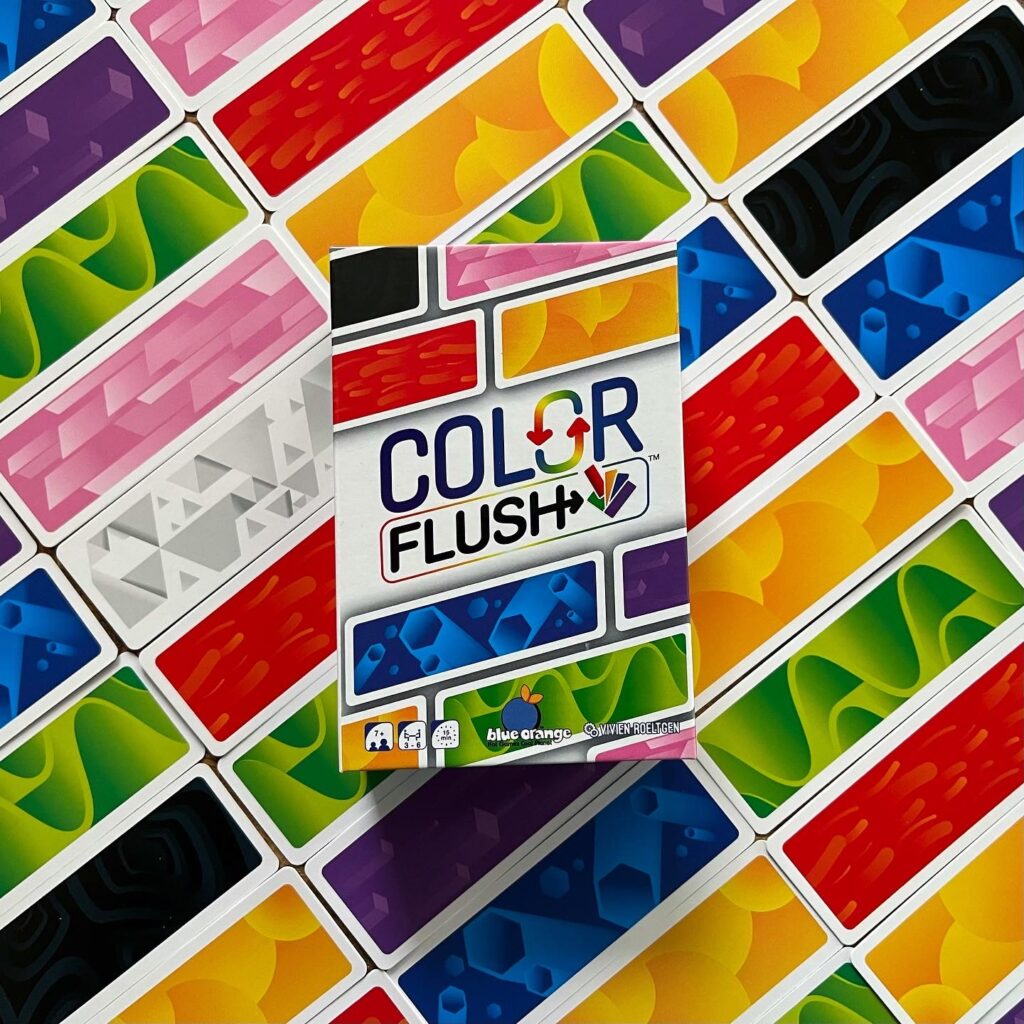 Aan het begin van het spel krijgt iedere speler een handje vol bonte kaarten. Elke speler houdt de kaarten zo vast dat jijzelf goed de kleuren kan zien die naar jou zijn gericht en dat andere spelers de kleuren van de (huidige) achterzijde van jouw handkaarten kunnen zien. Iedere beurt pak je een kaart (van de trekstapel of een andere speler), geef je een kaart weg (wederom aan de trekstapel of een andere speler) en draai je een van de kaarten in je hand om. Als je kaarten doorgeeft of pakt moet dezelfde zijde voor jou zichtbaar blijven. Witte kaarten zijn jokers en zwarte kaarten dwingen je om je handkaarten om te draaien. Als je witte kaarten aflegt staat er een vervelende verrassing voor een van je tegenspelers te wachten…
Door de kaarten te pakken, te geven en om te draaien probeer je allemaal dezelfde kleuren in je hand te krijgen, dat klinkt simpel, maar doordat spelers elkaars hand beïnvloeden blijkt dit nog best listig en lastig te zijn. Als andere spelers doorhebben welke kaarten je probeert te sparen (doordat ze zien welke kaarten je weggeeft of welke kaarten je pakt) proberen ze je natuurlijk een oor aan te naaien. Je weet echter altijd niet de achterzijdes van je kaarten, tenzij je kaarten hebt omgedraaid, waardoor de achterzijde plots de voorzijde blijkt te zijn.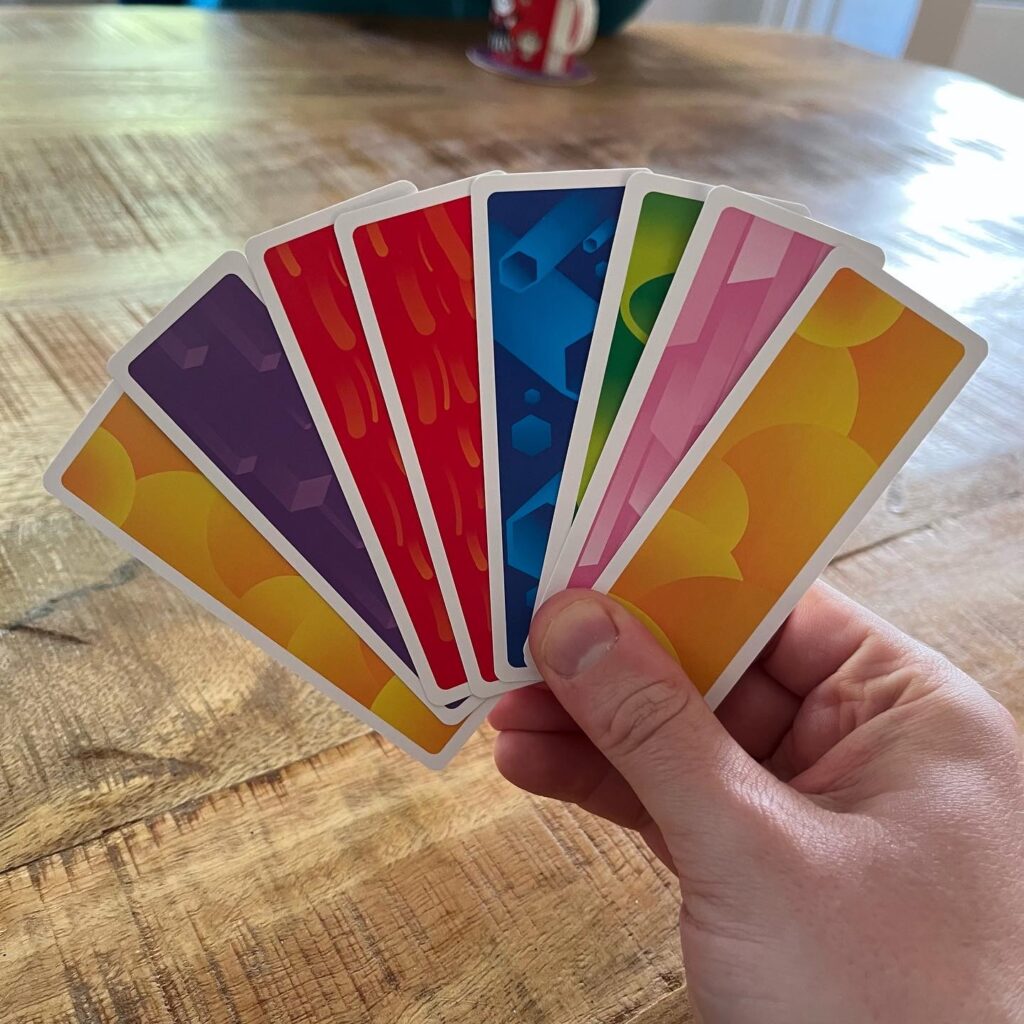 Color Flush is een verdraaid grappig maar toch uitdagend partyspelletje. Perfect voor een kleurrijke vriendengroep die graag kleur bekennen.