Leif Eriksson, de zoon van de befaamde ontdekkingsreiziger en verbannen IJslander en viking Erik de Rode, wordt beschouwd als een van de eerste Europeanen die Noord-Amerika ontdekte. Leif werd verbannen uit Groenland en zou vervolgens voet aan land zetten in het hedendaagse Canada om een nederzetting genaamd Vinland te stichten. In Cartaventura: Vinland treden jullie in de voetsporen van Erik's zoon. Net als Leif probeer je de eer van jouw familie te herstellen, ga je op ontdekkingstocht en wordt jouw geloof op de proef gesteld.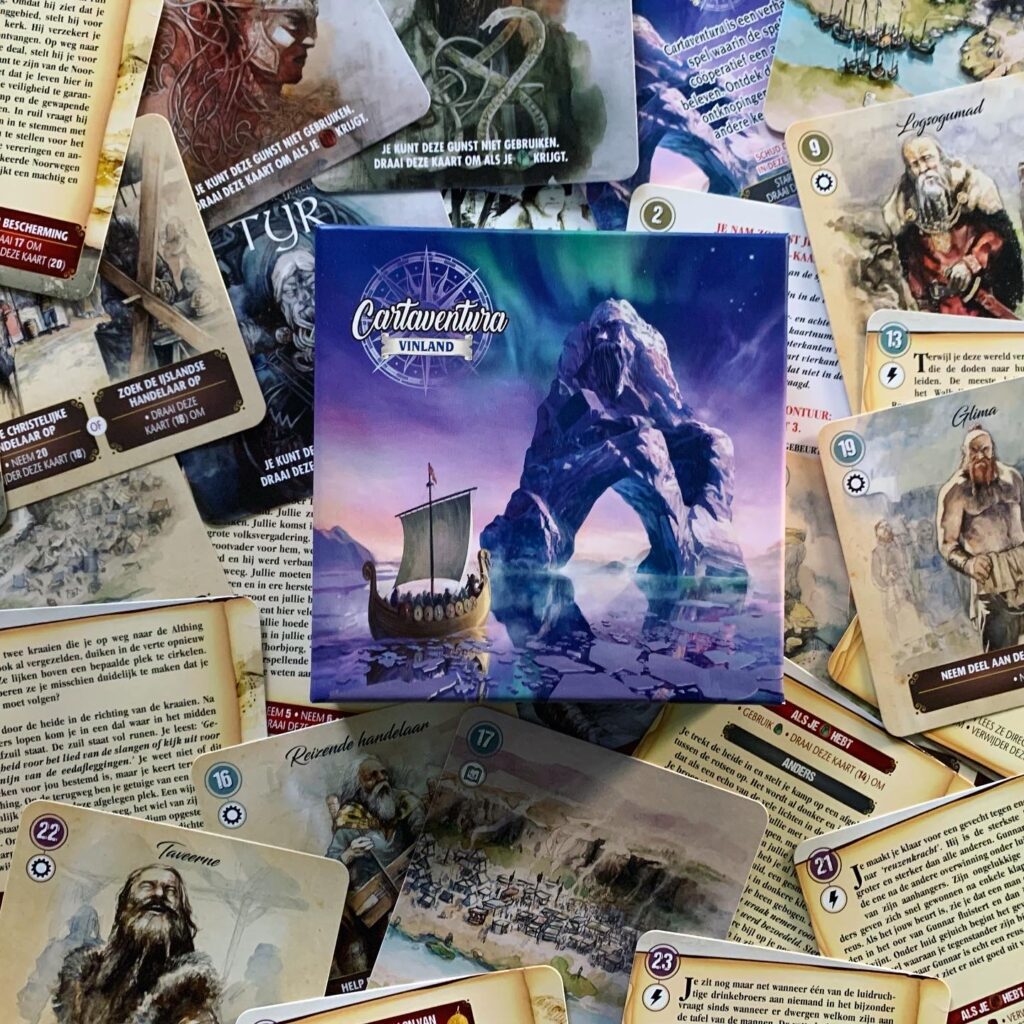 In Cartaventura, een avonturenspelsysteem van Blam! Edition en Geronimo Games, ga je op spannende historische avonturen uitgerust met een stapeltje kaarten. De kaarten vormen een een wereld op tafel, schotelen je voor met dilemma's en keuzes en bieden uiteraard een interactief verhaal. Deze spellen bevatten geen regels, maar je gaat spelen door een aantal kaarten om te draaien. Deze kaarten vertellen het verhaal en wat je tijdens het spel kunt doen. Kaarten bieden verschillende (zowel figuurlijke als letterlijke) paden om nieuwe kaarten te ontdekken of een verhaal met keuzes. Afhankelijk van de paden die je bewandelt en keuzes die je maakt, speel je kaarten en het vervolg van het verhaal of zelfs een ontknoping van een verhaallijn uit.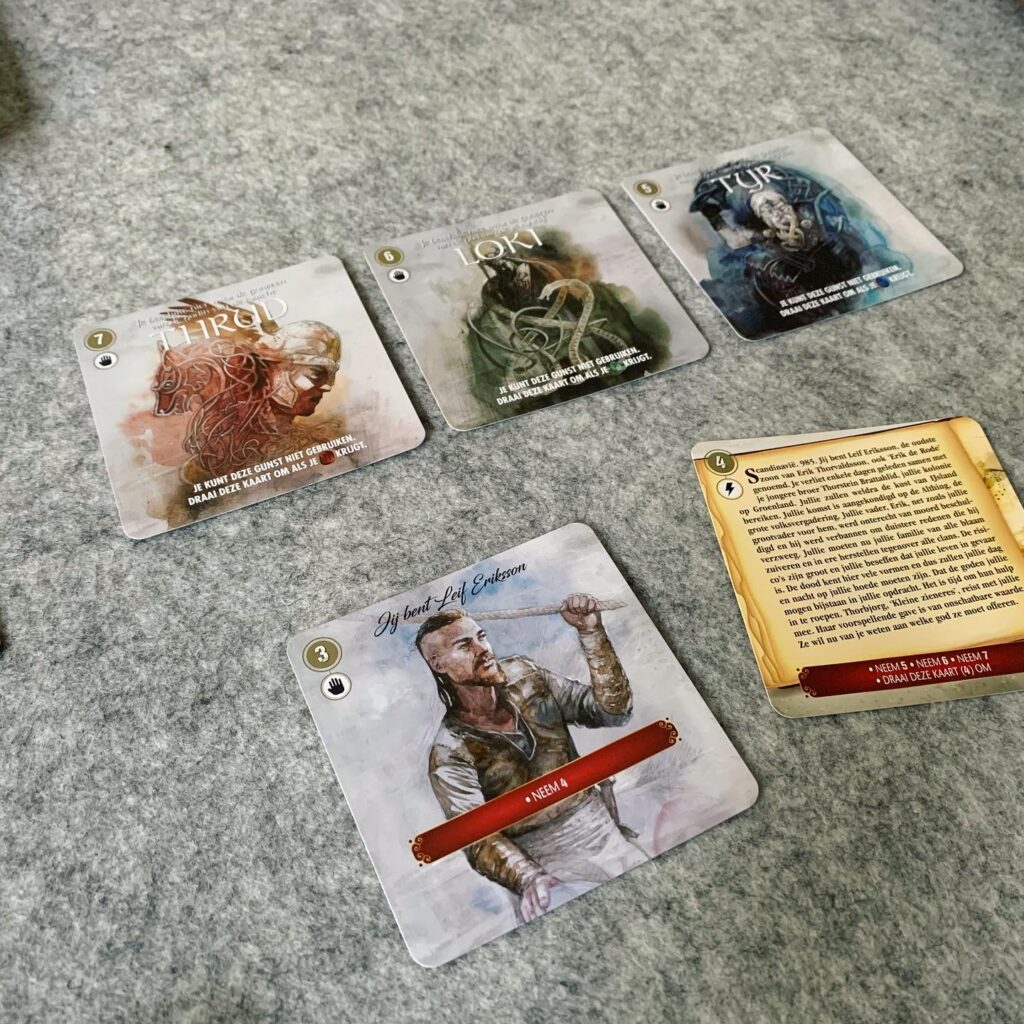 Nadat je een potje hebt gespeeld, is het spel niet gelijk teneinde. Er zijn meerdere uitkomsten en ontknopingen beschikbaar en door ene potje te spelen, speel je enkel meer paden in het verhaal vrij. Cartaventura is een heerlijk interactief verhaal dat me doet denken aan choose-your-own-adventure boeken, maar dan met een hoop minder geblader door een boekje en daardoor een prettigere manier van spelen. Een aanrader voor ontdekkingsreizigers!