Een klassieke derby spelen met Ballen met Stieren van The Game Master. Ouderwetse rake klappen, harde tackles, strakke slidings, rode en gele kaarten die je om de oren vliegen en uiteraard de best geacteerde schwalbes! Verstier jij de kampioenstitel of speel jij je match loeiend goed?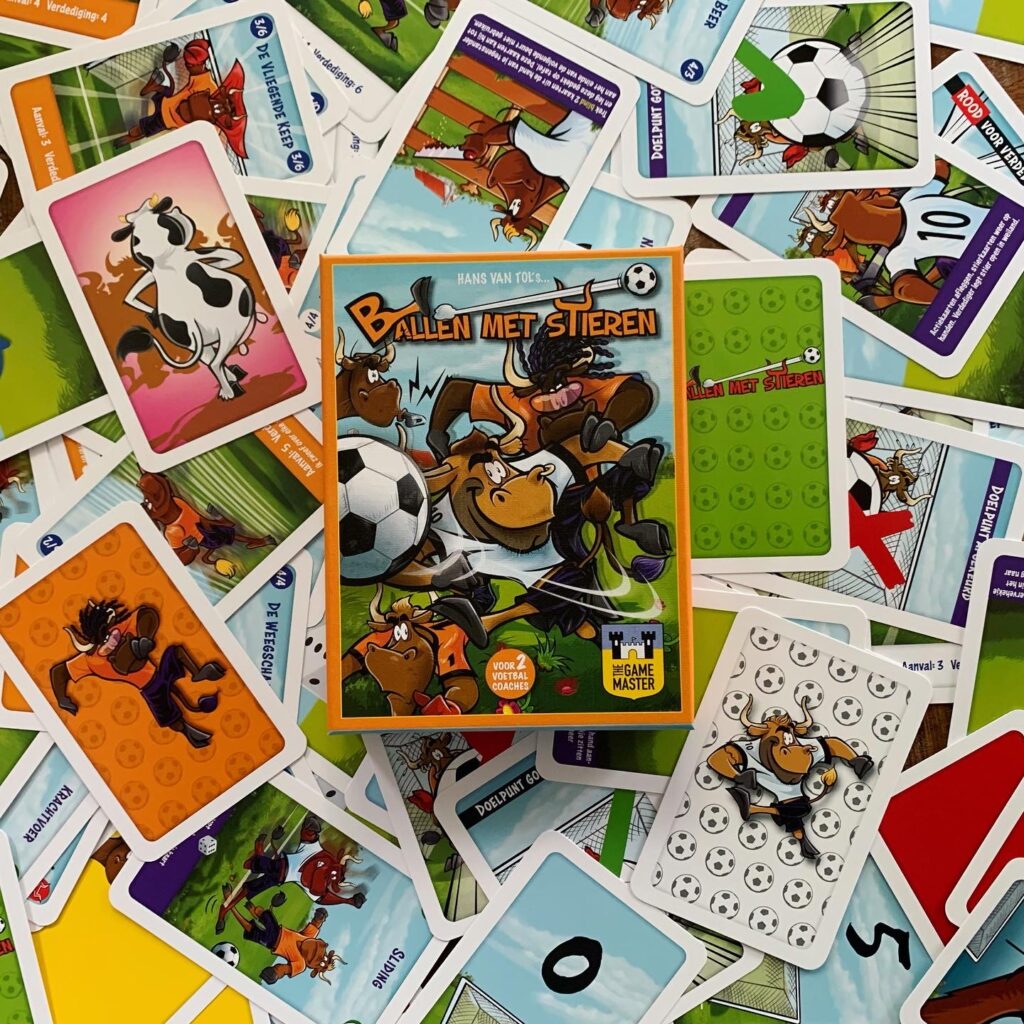 Als een stier op een rode lap duiken jij en jouw tegenspeler op elkaar af in dit voetbalspel voor twee spelers. De spelers kiezen elk een team: oranje (hey!) of wit (bah!) en stellen een elftal aan stierenkaarten samen. Elke bul heeft een aanvalskracht en verdedigingswaarde. Sommige stiertjes spelen bijzonder mooi en hebben bijzondere eigenschappen. Daarnaast hebben spelers ook ieder een stapel met speciale effecten. Iedere ronde, te beginnen met de aanvallen speler, spelen beide spelers een stier en een gesloten effectkaart. Indien de aanvalskracht van de aanvallende speler hoger is dan de verdedigingswaarde van de verdedigende speler, dan wint de aanvallende speler en wordt er gescoord. Spelers kunnen er echter voor kiezen om hun effecten in te zetten om het spel (en mogelijk zelfs de scheidsrechters) te beïnvloeden! De speler die als eerste 5 doelpunten scoort, wint het spel! Pas echter goed op: gedraag je niet teveel als een bull in a china shop, want als je er een bende van maakt, krijg je uiteraard kaarten en bij teveel rode kaarten moeten jouw spelers het veld vroegtijdig verlaten…
Ballen met Stieren is grappig spel voor twee spelers en zeker een aanrader voor liefhebbers van een potje kaarten of ballen!