Are you absolutely crazy about Scandinavian crime thrillers? Then maybe you should try the Danish 50 Clues. The 50 Clues series is a series of card games/interactive escape room stories that make similar escape rooms feel more like innocent British crime series in terms of atmosphere where blood and gore are out of the question. In 50 Clues: The Pendulum of the Dead, players take on the role of a mental patient who is suspected of murdering young boys. However, she is convinced that her own son is the only way to stop the spirit of a mythical king. Try to escape the clinic and find your son before it's late….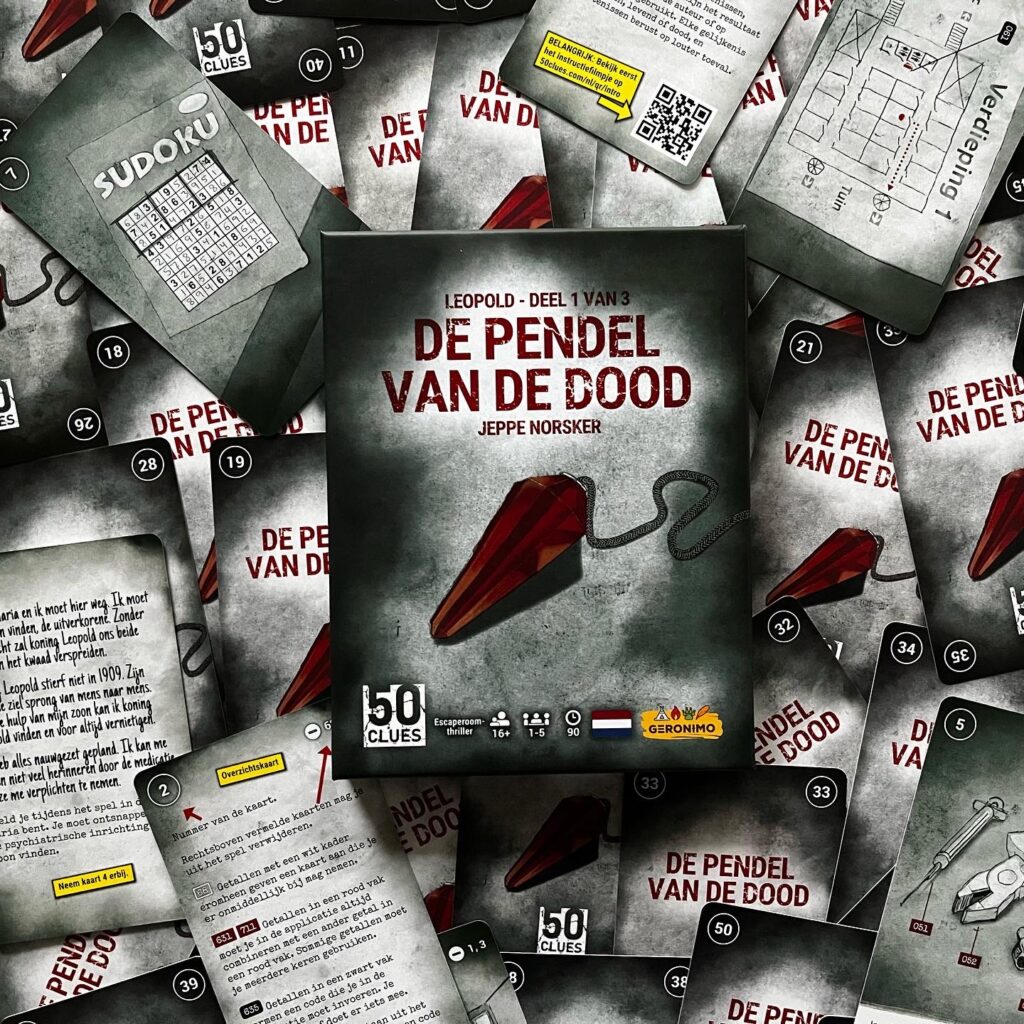 50 Clues is similar in gameplay to other escape room card games, but the twist is a web base app where you enter codes and combinations to play out the story. Depending on your pace, sequence and the amount of mistakes you make and hints you request, you get a score at the end of the game. On the cards you find clues, objects, characters, locations and puzzles. By finding the right solutions and combining the right cards you unlock the codes that let you solve the game.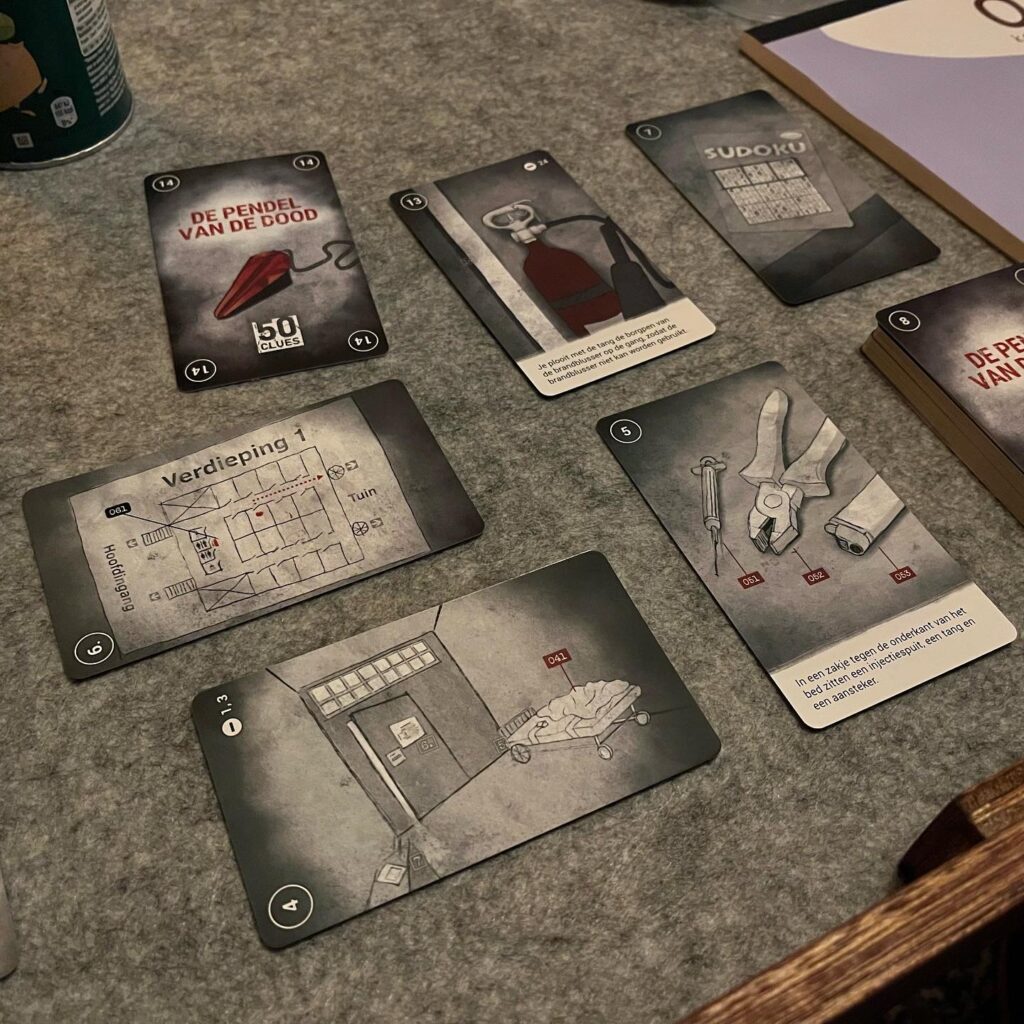 50 Clues is a very entertaining way to fill an hour of the evening. The story is exciting and distinguishes itself by its theme from similar games. For once you are not a police officer who must solve a murder, a spy who must reveal a secret plot or a burglar who must commit robbery. The game gives warnings that the theme can be shocking, but because of this my expectations were very high. From me it could have been even more gory and sinister! In that respect, I am probably a little weird. All in all a fun evening's activity!