Anyone who plays Gloomhaven or Frosthaven (or has acquired it at all through osmosis or otherwise) will know that the game comes in an immense box and filled with game components and weighs about 10 kilos when properly filled. Gloomhaven contains so many disorganised parts that the game can hardly be played without a nice storage system. Fortunately, there are many companies like Laserox that have the appropriate (or rather perfect) solutions for this. So that problem is solved. However, if you play a lot of Gloomhaven or Frosthaven, after a while you also get the need that the various components that you use during the game are also well ordered or extra deluxe. A nice 'dashboard' that you can use exactly according to your gameplay needs can greatly enhance the gameplay experience and enjoyment. Fortunately, Laserox has developed some new and fantastic products especially for the Gloomhaven and Frosthaven fans and players.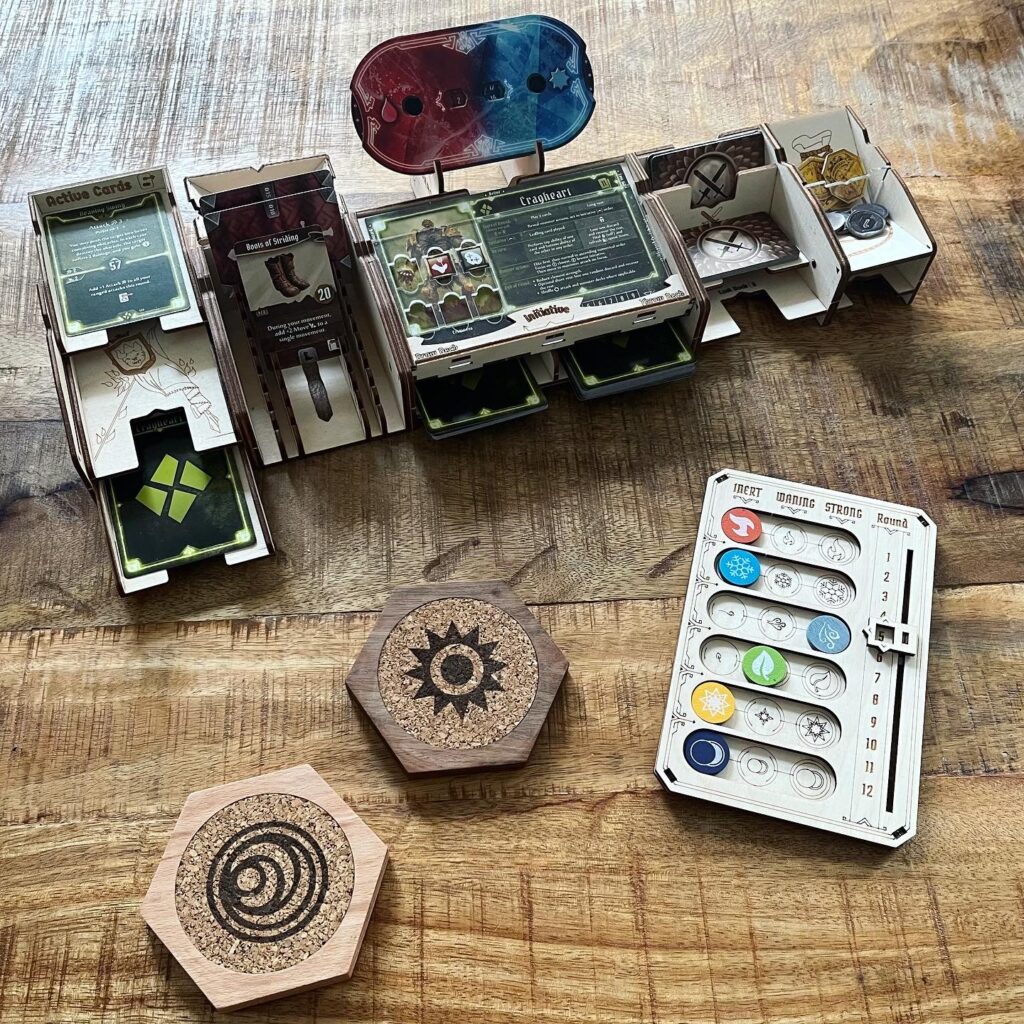 Two products I want to mention first are the Gloomhaven coasters and the beautiful wooden map. These products may not necessarily support the gameplay experience, but are obviously indispensable for fans of Gloomhaven. You can hang the map on the wall, making it the perfect piece of art for the board game room. The coasters made of cork and wood protect your table from the condensation and spilled liquids of your favourite drink. Entirely in style, of course.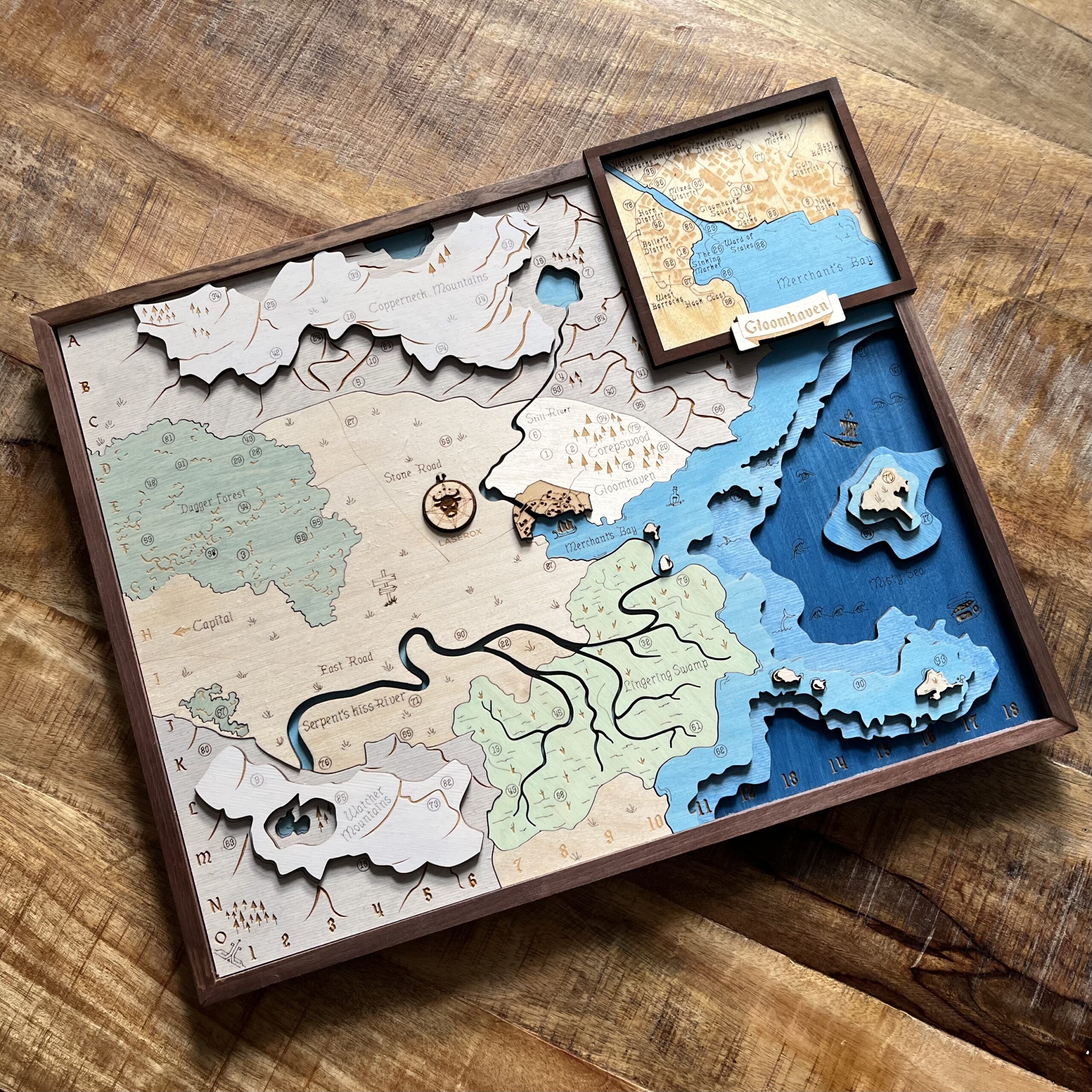 He element board and round tracker from Gloomhaven is sometimes 'fragile'. A small tap against the board and the various chips shift easily. This problem is solved with a layered wooden board.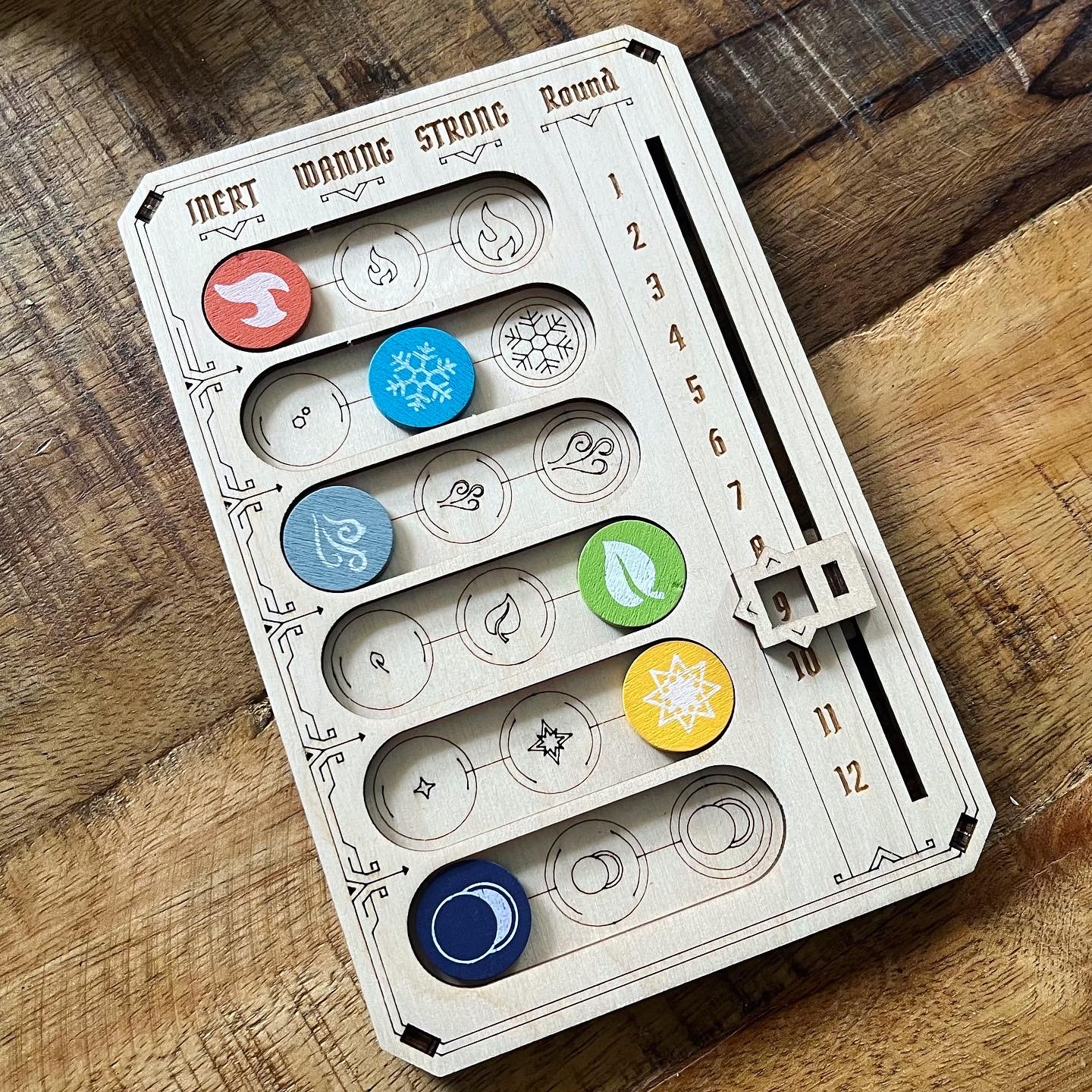 The dashboards are, of course, the star of the show. The dashboards can house all of the components of a specific player and their character during a Gloomhaven session. There is space for all cards, chips, boards, etc. Players can thus easily sort their various cards for use during the game. The dashboards consist of different parts that can be connected with magnets of your choice. For example, if you do not need a special tray for tokens because it is not relevant to your character, you can easily omit this as well. Also, players can easily decide where they prefer to place which parts of the dashboard during a Gloomhaven session. With dashboards, all items are within easy reach and nicely arranged, taking up less table space and use the allocated space in a different way, allowing players to play the game even more efficiently. A must for the gameplay experience and a solution to a problem you didn't know you had.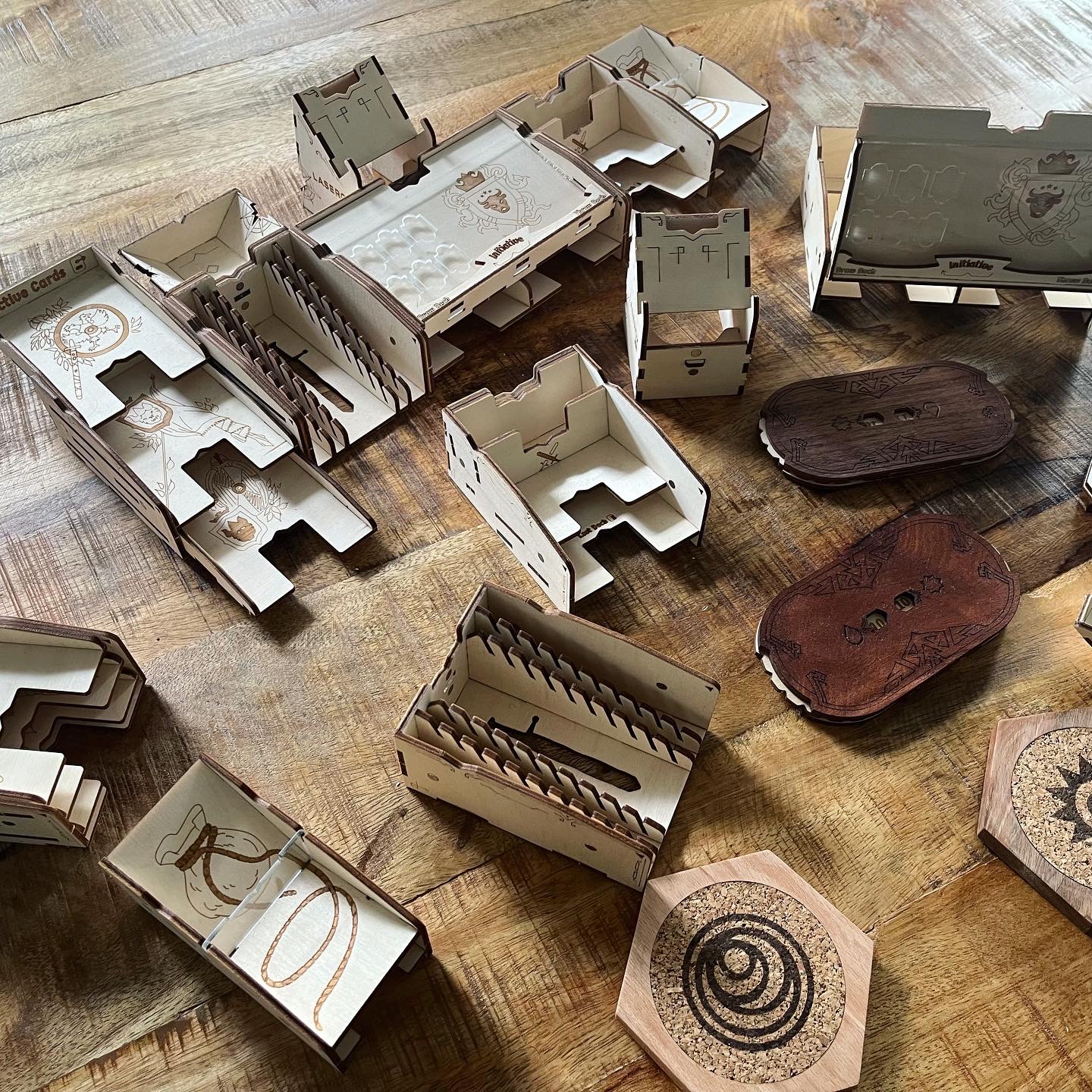 These Laserox products are obviously a luxury, but they are great products that are well worth the money if you and your friends play Gloomhaven or Frosthaven often or consider it as a lifestyle game. You can order these accessories through Kickstarter.