Wees eens eerlijk: hoe goed ken je iemand echt? Zou jij het weten wanneer je beste vriend of vriendin eigenlijk een exacte kopie is – een alien, op zoek naar een uitweg om de gehele wereld te overheersen? Ik zou het wel lastig vinden, totdat ik iemands bloed kan afnemen en met een hittetest kan bepalen of het wel echt mensenbloed is. Hopelijk zal het nooit zover komen…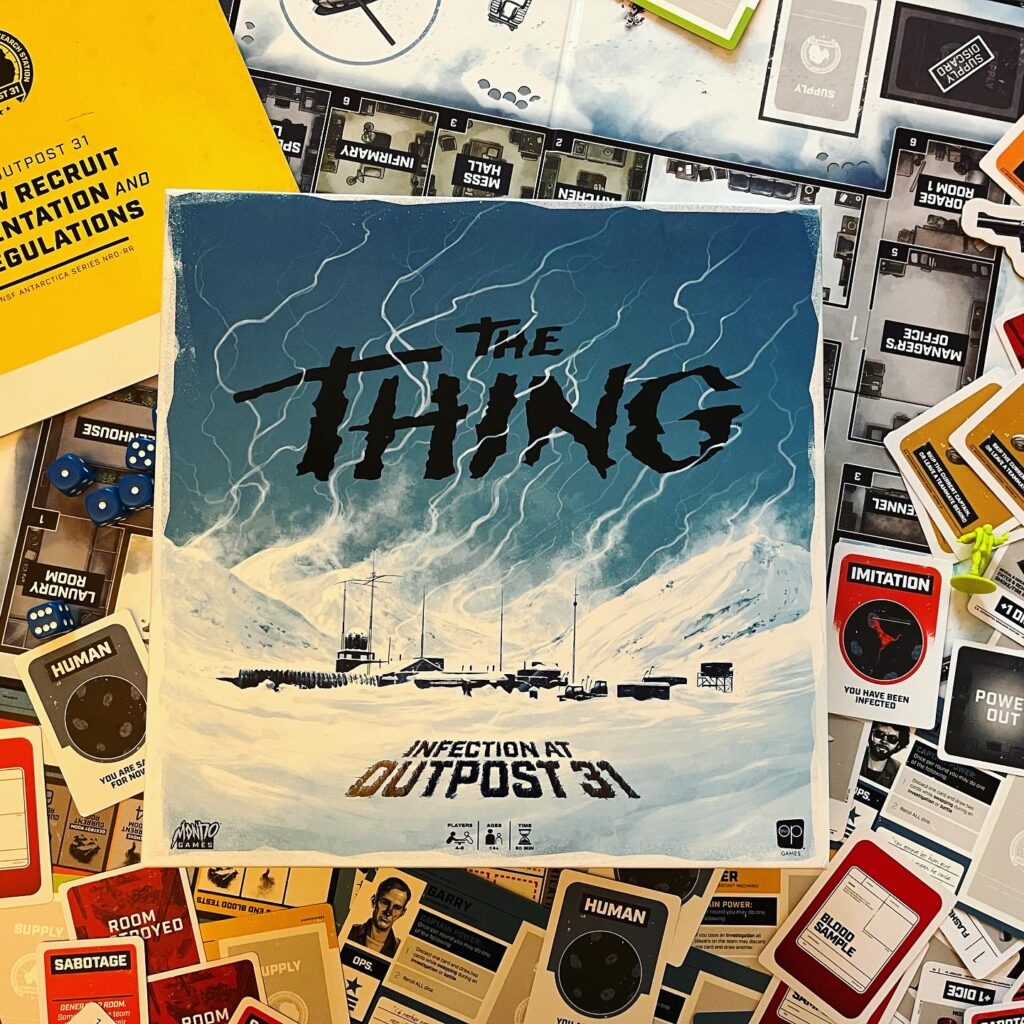 In het bordspel The Thing: Infection At Outpost 31, gebaseerd op de gelijknamige film The Thing van John Carpenter uit de jaren '80, moest ik er toch aan geloven. In dit fraaie spel waarbij de geest van de film perfect wordt gepresenteerd als bloedstollend bordspel, ben je met een aantal medespelers gestrand op de ingesneeuwde poolbasis uit de film. Eén van jullie is niet wie hij zegt dat hij is – één van jullie is… The Thing! "Man is the warmest place to hide", dus pas maar op! Wie deze fantastische film (mijn favoriet!) heeft gezien, weet: je moet alles uit de kast trekken om de poolbasis te overleven. The Thing pikt jullie één voor een eruit, kopieert jullie en saboteert jullie reddingsmiddelen.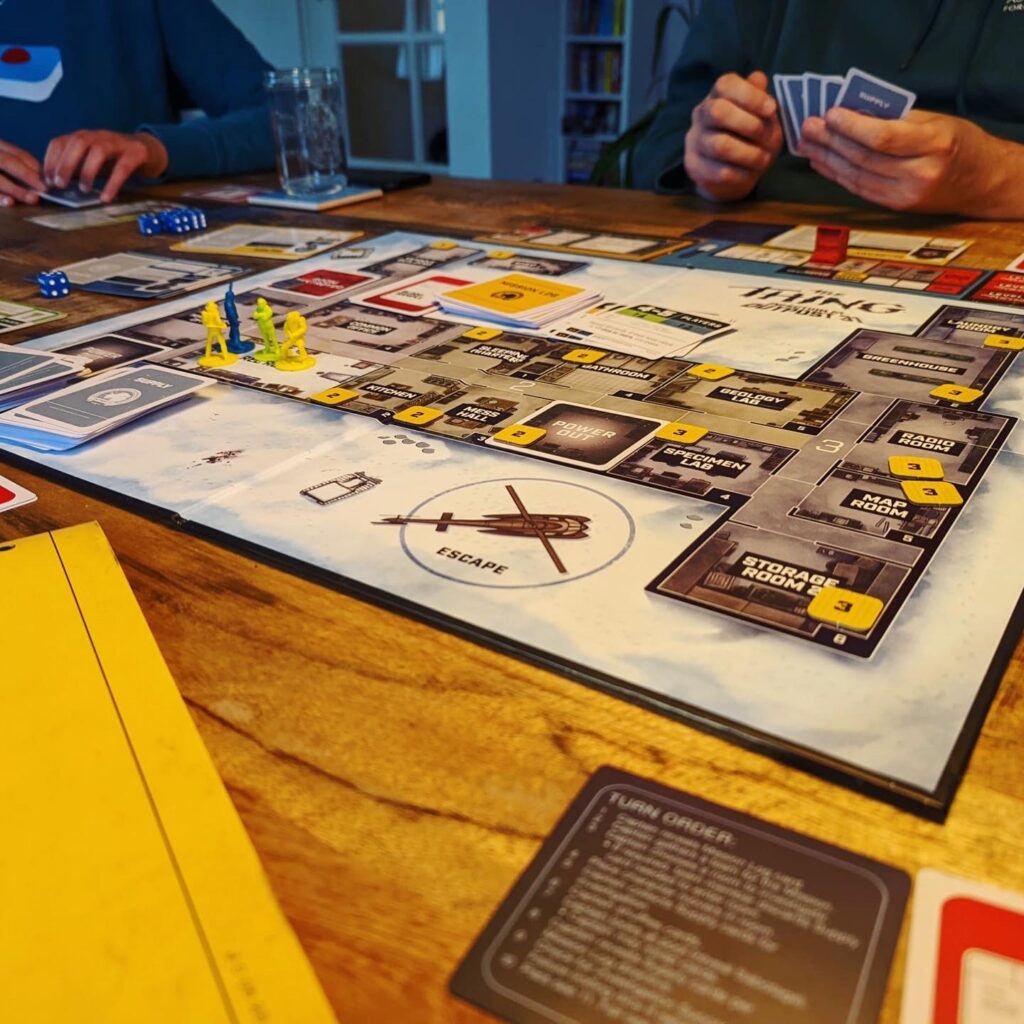 Iedere speler kiest aan het begin een karakter. Ieder karakter komt ook voor in de film: je kunt dus spelen als bijvoorbeeld de bebaarde MacReady, de gehaaide Childs, of radioman Windows. Vervolgens wordt bepaald wie de mensen zijn en wie The Thing is. Dit gebeurt uiteraard door het uitdelen van kaarten die iedere speler gesloten voor zich houdt. Het spelbord ziet eruit als de layout van de poolbasis en bevat verschillende ruimtes die geleidelijk toegankelijk (on ook weer ontoegankelijk) worden. Alle personen (inclusief The Thing) kiezen vervolgens wie meegaat op een missie om The Thing te ontmaskeren. De teamleider (oftewel: degene met het enige pistool) beslist, en The Thing kan zomaar mee. Maar pas op: bij iedere missie kan The Thing sabotages uitvoeren. Wanneer een missie slaagt, dan komen de mensen weer een stapje dichterbij de ontsnapping.Als een missie faalt, dan verschuift de Chess Master een stapje en is The Thing een stapje dichterbij het compleet slopen van de poolbasis. Soms komen mensen in een bepaalde ruimte The Thing tegen – dan vindt er een gevecht plaats. Gedurende het spel worden meer elementen vrijgespeeld. Op een gegeven moment kun je bijvoorbeeld een vlammenwerper vinden, om zo een verdachte speler in de fik te zetten en het spel vroegtijdig te winnen. Je kunt ook touw vinden, zodat een speler kan worden vastgebonden om te voorkomen dat deze mee op missie gaat en zo saboteert.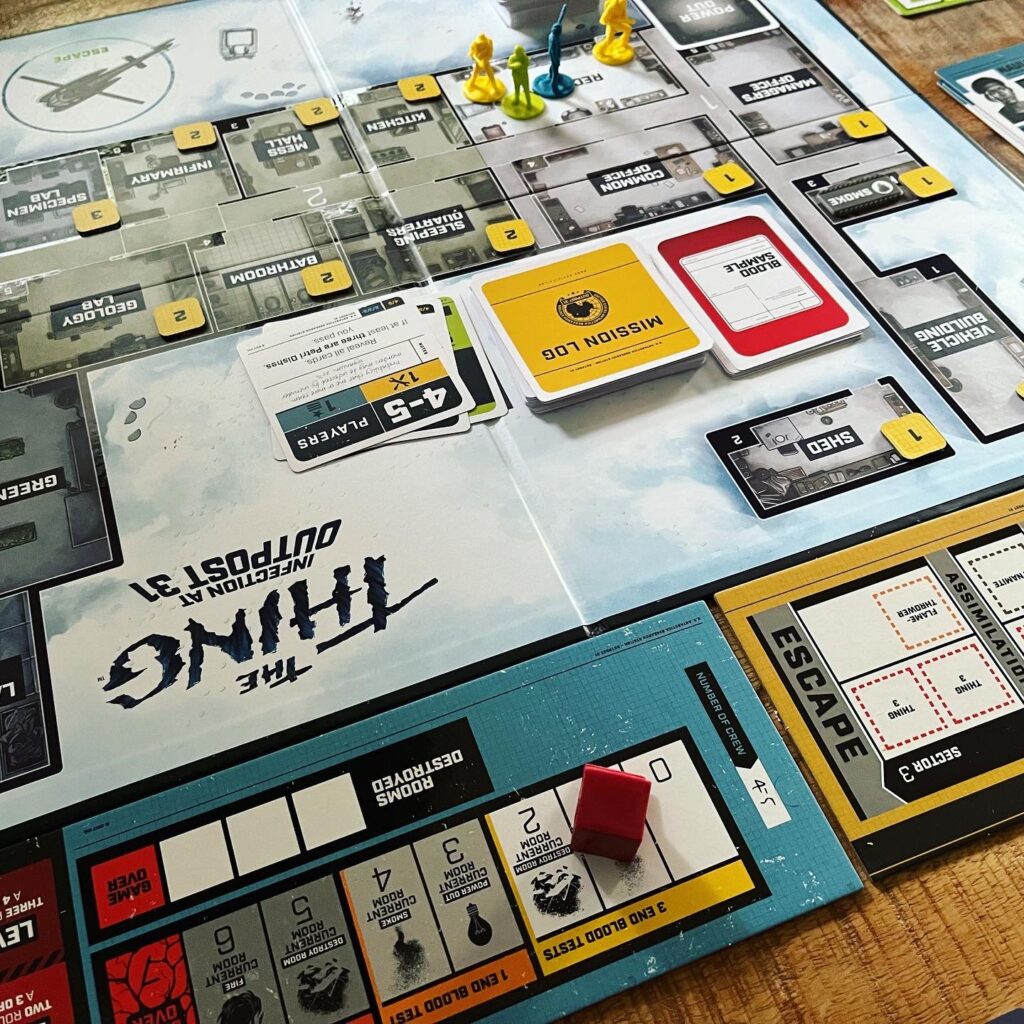 In dit koele bordspel zit je er warmpjes bij. Real-life horror uit een doosje, wat wil je nog meer! Een dikke aanrader als je met vrienden een spel wilt spelen waarbij je moet samenwerken en/of saboteren. Geniale toevoeging aan dit spellengenre, met maar één tip: GA EERST DE FILM KIJKEN! Want pas dan kun je waarderen hoe goed alle elementen uit de film in dit spel terugkomen. In dit geval spelen de foto's boekdelen! Het straalt ervan af dat de makers veel liefde hebben voor de klassieke film! 😊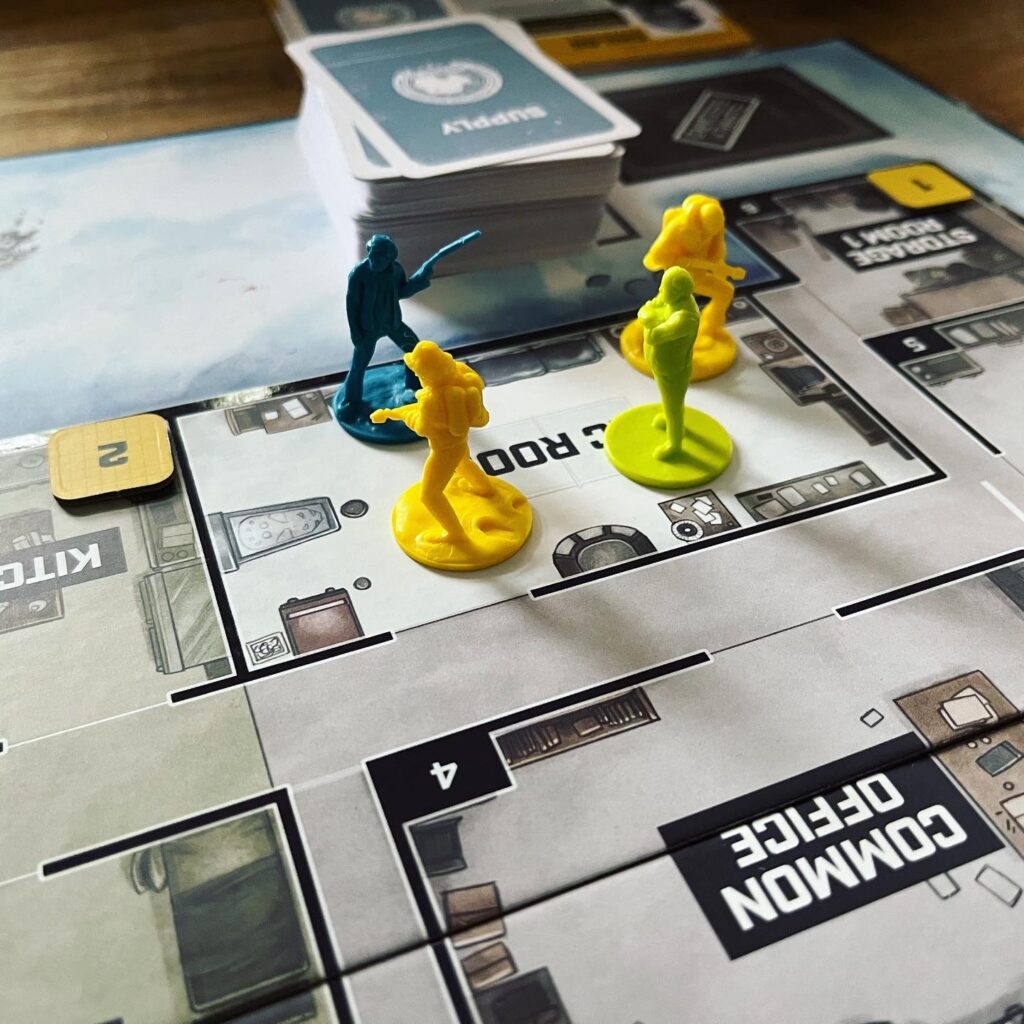 Kortom, houd je van groepspellen zoals Weerwolven en Saboteur en het briljante Shadows over Camelot waarbij iemand niet is wie hij lijkt? En ben je op zoek naar iets uitdagenders? Houd je van spellen die een film perfect weergeven (zoals Jaws)? Dan is dit het spel voor jou!