Deze recensie verscheen eerder op Dice Daniel op instagram.
Stel je voor dat je jezelf verliest in een andere wereld, waar de premie misschien hoog is, maar het ongeluk op de loer ligt.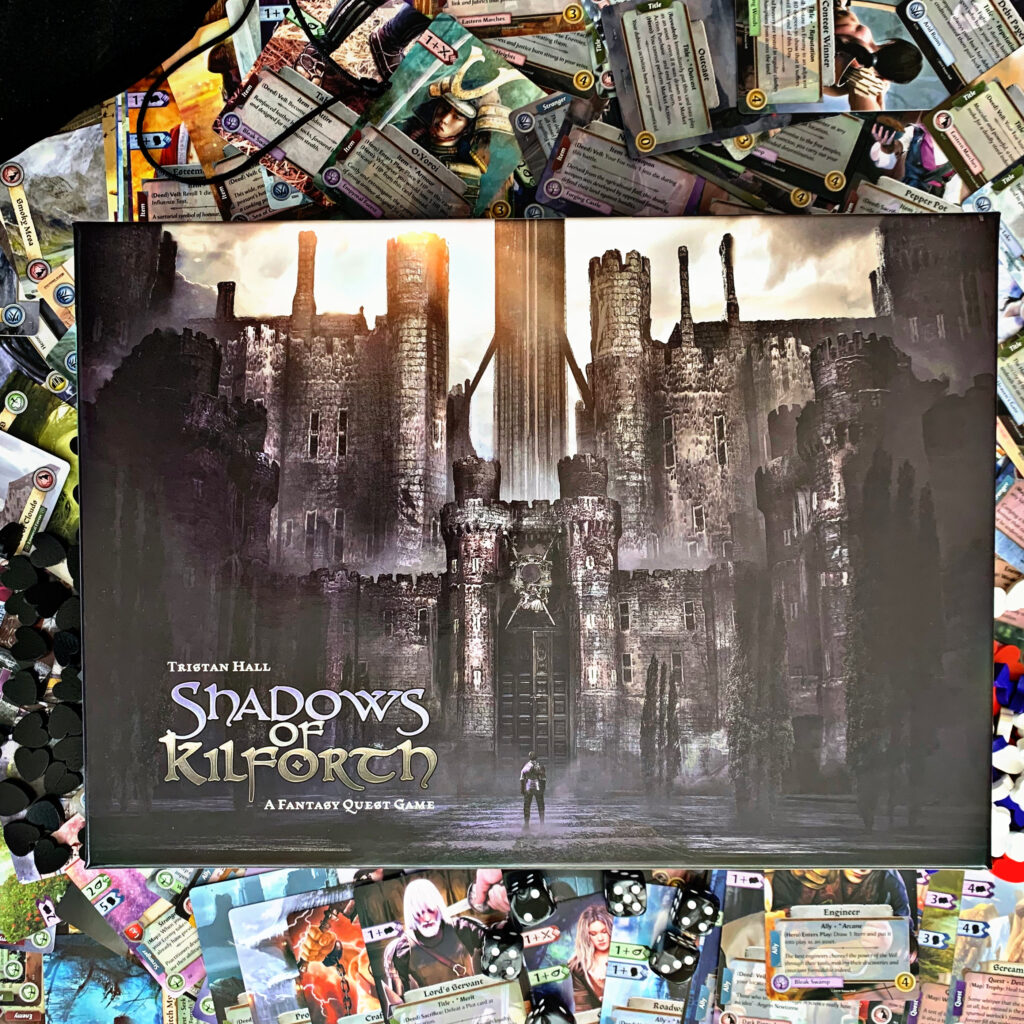 Shadows of Kilforth is een avonturenspel van Hall or Nothing Games en is het 'vervolg' op Gloom of Kilforth. De Kilforth-spellen zijn geïnspireerd op klassieke avonturen- en rollenspellen. Spelers nemen de rol aan van een held van wisselende fantasieklasse en ras. Spelers hebben elk hun persoonlijke zoektocht, maar het uiteindelijke doel is om de grote slechteriken te verslaan die bekend staan als de Ancients. Overdag ondernemen de spelers acties (bijvoorbeeld het oplossen/confronteren van quests, plaatsen, vreemdelingen, het vechten tegen vijanden, het verkennen van Kilforth of het ontdekken van voorwerpen en andere zaken).
Elke nacht wordt er een nachtkaart getrokken en een van de locaties van Kilforth valt in 'Gloom'. Als de speler de Ancient niet heeft verslagen voordat de stapel nachtkaarten leeg is, is het spel verloren.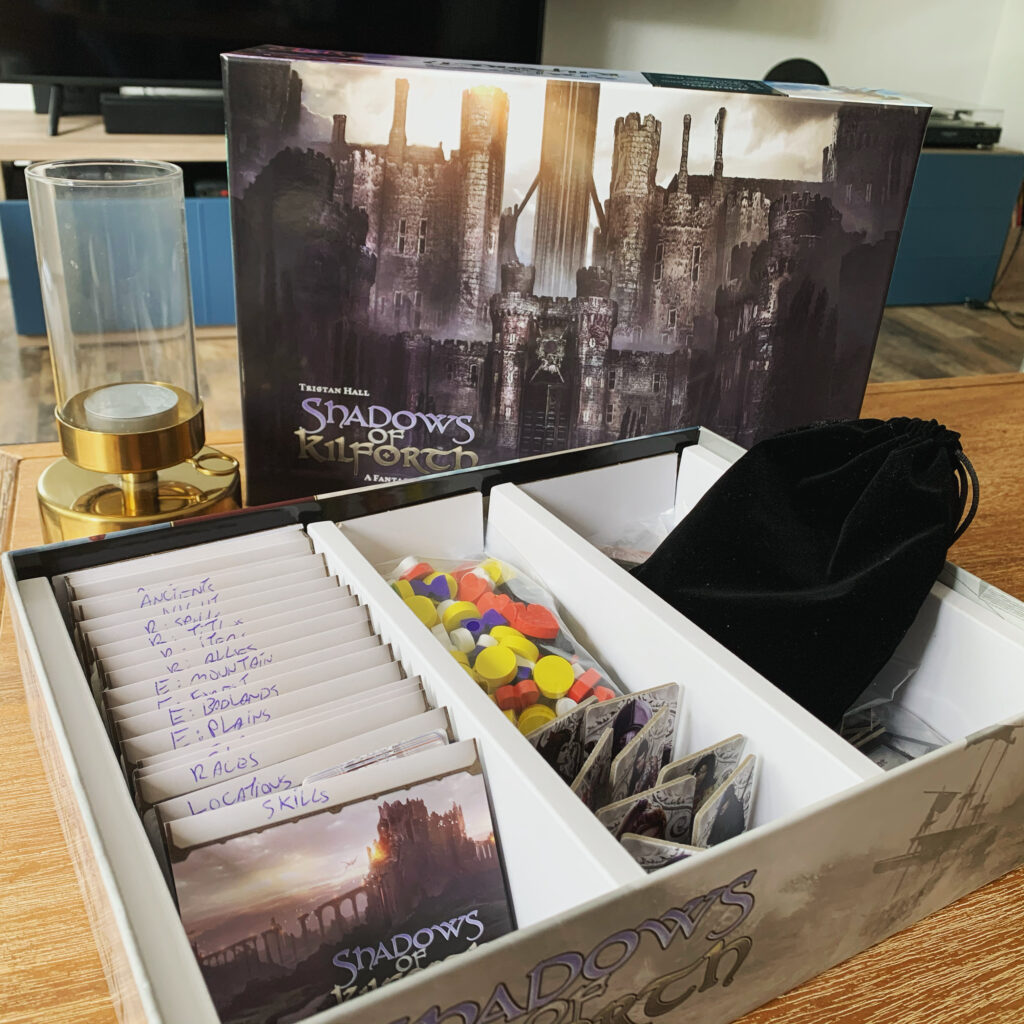 Spelers moeten zich verplaatsen door Kilforth en kaarten verzamelen door het oplossen van quests en het verkrijgen van bondgenoten en voorwerpen. Elke verzamelde kaart bevat sleutelwoorden om de persoonlijke quest op te lossen. Kaarten worden verzameld door (bijvoorbeeld) het oplossen van kleinere quests of het aanvallen van vijanden. Elke confrontatie in het spel wordt opgelost door een vaardigheidstest. De speler moet het aantal dobbelstenen gooien dat overeenkomt met de geteste vaardigheid. Als de vereiste hoeveelheid successen is bereikt, slaagt de speler voor de test.
De bovenstaande beschrijving van het spel klinkt misschien wat abstract. Als de speler een beetje fantasie heeft, zal hij of zij zich snel verliezen in de meeslepende ervaring van Killforth. De uitstekende artwork van het spel helpt enorm. Geluk is echter noodzakelijk en spelers die moeilijke kaarten trekken of lage dobbelsteenworpen komen in de problemen komen. Ervaren spelers kunnen hun pech echter vermijden. Zelfs als je verliest, biedt Kilforth een lange, unieke en meeslepende ervaring. Mijn laatste avontuur duurde een hele middag waarbij de tijd voorbij vloog. Ik keer graag terug!