Rock de Bok, uitgegeven door Tuckers Fun Factory, is een nieuwe roll and write van spelauteurduo Inka en Markus Brand. De Brandjes ken je wellicht van spellen zoals Exit en Keer op Keer. Keer op Keer is een vrij vriendelijk dobbelspel. Daarentegen is Rock de Bok een roll en wrote waar spelers elkaar flink kunnen pesten. Laat jij het beest in jezelf los?
In Rock de Bok proberen spelers in drie rondes punten te verdienen op basis van het aantal vrouwtjesreeën (geiten) in hun bezit. Er liggen echter ook wolven op de loer. Een speler krijgt minpunten voor het aantal geiten als hij of zij minder bokken heeft dan wolven en pluspunten als het aantal bokken hoger ligt dan de hoeveelheid wolven. De actieve speler gooit in zijn of haar beurt alle beschikbare dobbelstenen. Die speler kan vervolgens kiezen voor een setje aan alle geworpen wolven, bokken of geiten in een bepaalde kleur. De volledige set moet gebruikt worden. Kiest deze speler bijvoorbeeld voor geiten in een bepaalde kleur, dan moeten alle geiten gebruikt/aangekruist kunnen worden.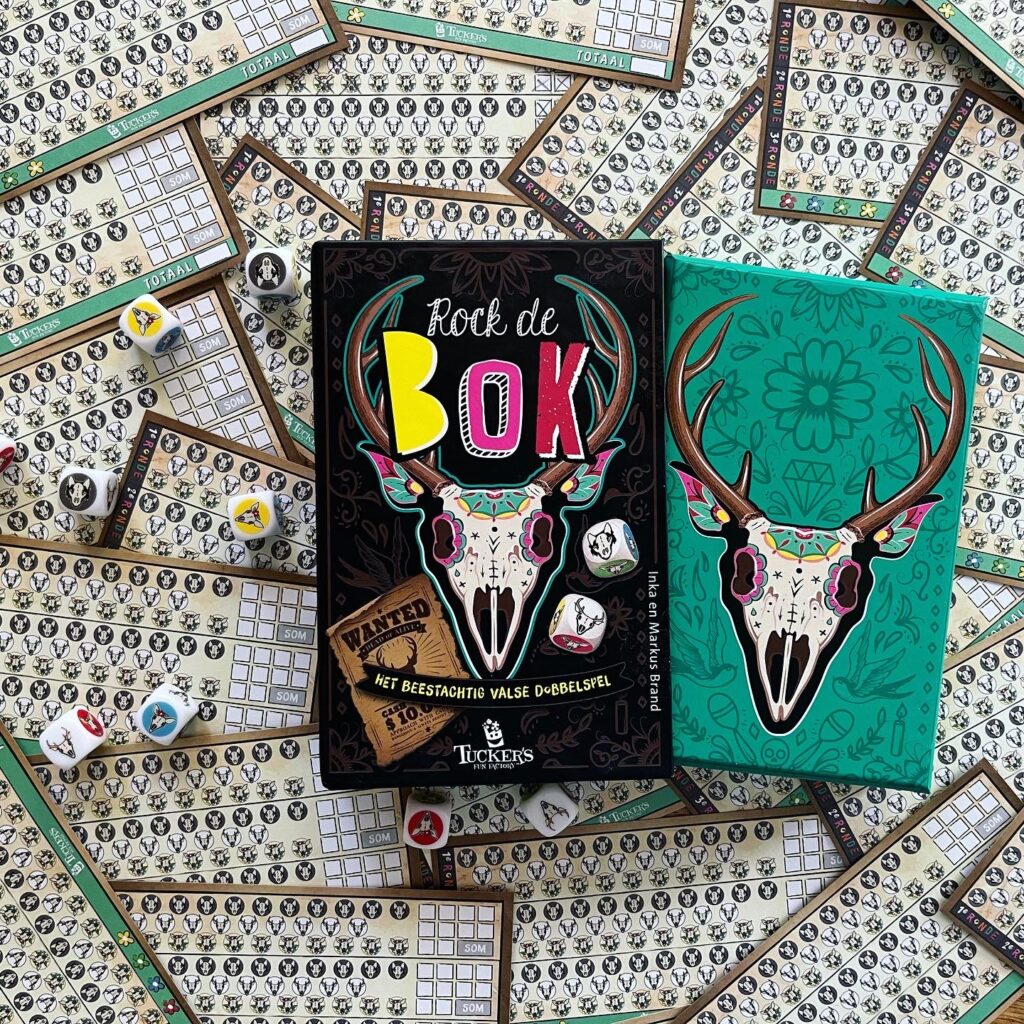 Elke speler krijgt aan het begin van het spel een bepaalde kleur toegewezen en als de actieve speler kiest voor geiten in deze kleur, moet de betreffende speler geiten aankruisen. Als de actieve speler kiest voor geiten in zijn of haar eigen kleur, dan moet deze speler deze geiten uiteraard zelf aankruisen. Als de actieve speler kiest voor bokken, dan kruist deze speler deze bokken aan op zijn of haar eigen scorevel. Als de actieve speler kiest voor wolven, dan kiest deze speler een andere speler die de geworpen hoeveelheid wolven moet aankruisen. De actieve speler moet altijd een set dobbelstenen kiezen ook al wilt deze speler liever niet, omdat deze speler dan mogelijk een andere speler helpt.
De actieve speler kruist daarnaast ook aan hoeveel dobbelstenen hij of zij tijdens een beurt heeft gebruikt, ongeacht op deze speler zelf iets anders op zijn of haar scorevel heeft aangekruist. De hoeveelheid dobbelstenen die een speler heeft aangekruist worden in mindering gebracht op de beschikbare dobbelstenen tijdens opvolgende beurten. Zodra geen enkele speler nog dobbelstenen beschikbaar heeft, is een ronde voorbij en worden de de punten voor deze ronde berekend (minpunten voor alle geiten indien meer wolven of pluspunten voor alle geiten indien meer bokken). Na drie rondes is het spel afgelopen en wint de speler met de meeste punten!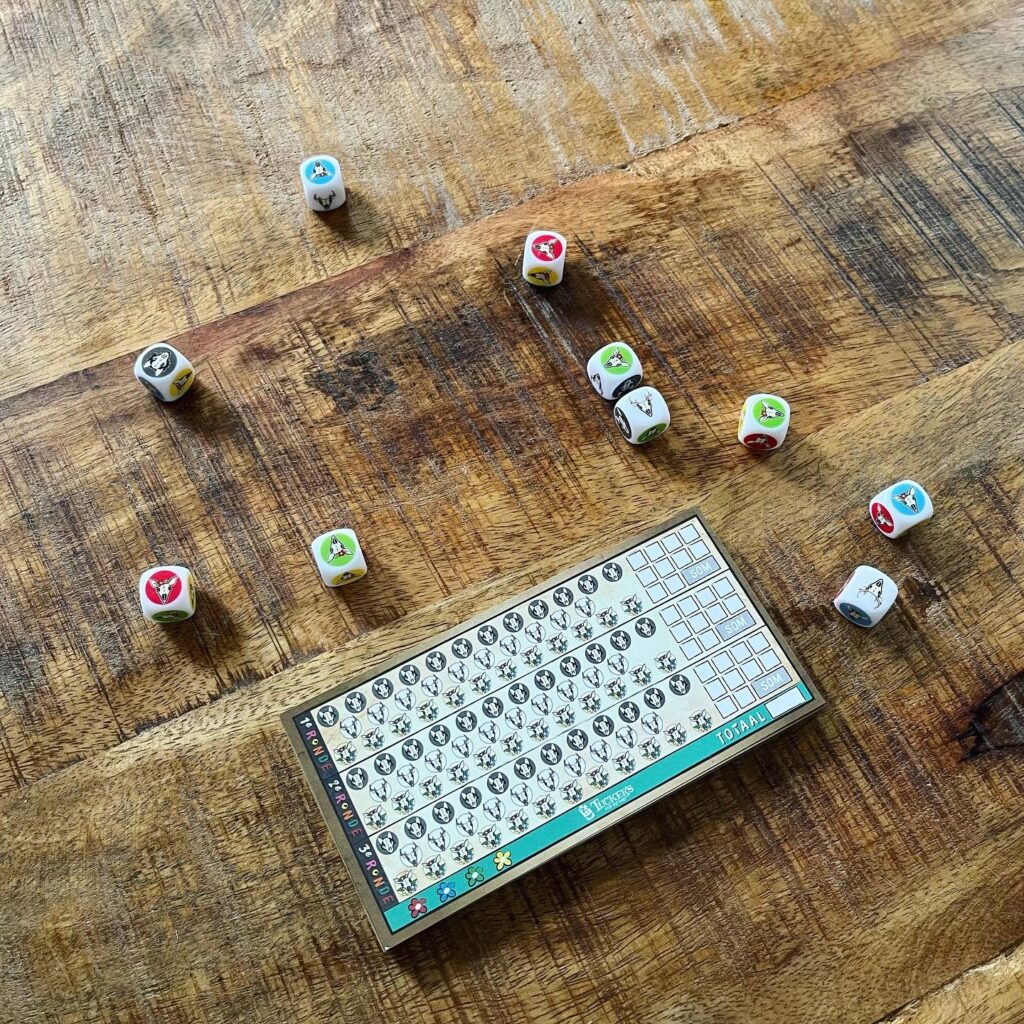 In Rock de Bok kun je elkaar flink pesten door wolven op andere spelers af te sturen en ook geiten aan andere spelers te geven om hun minpunten te maximeren. Je zal Rock de Bok niet snel uren achter elkaar spelen, maar door de korte spelduur en het pestelement is het een erg grappig spel wat je gemakkelijk tussendoor kan spelen. Een klein minpuntje is de beperkte leesbaarheid van de scorevellen, door de fraaie opmaak zie je minder goed waar je kruisjes plaatst.