"That's one small step for man, one giant leap for mankind." In Moon Leap gaan de spelers (en hun vijf astronauten) op ware space race om als eerste het beste plekje (of de beste plekjes) op de maan te bemachtigen en misschien zelfs wel daar voorbij… Is het voor jou een kleine stap om de overwinning te claimen of maak jij enkel kromme sprongen en geen grote?
Moon Leap is een hernieuwde uitgave van een klassiekertje. Koreaanse uitgever geeft Moon Leap wel een hele bijzondere nieuwe uitgave. Moon Leap is namelijk een van de spellen om hun nieuwe L Board systeem te introduceren. Bij deze spellen wordt het doosje niet enkel gebruikt om het spel in op te bergen, maar doet het doosje tevens dienst als speelbord.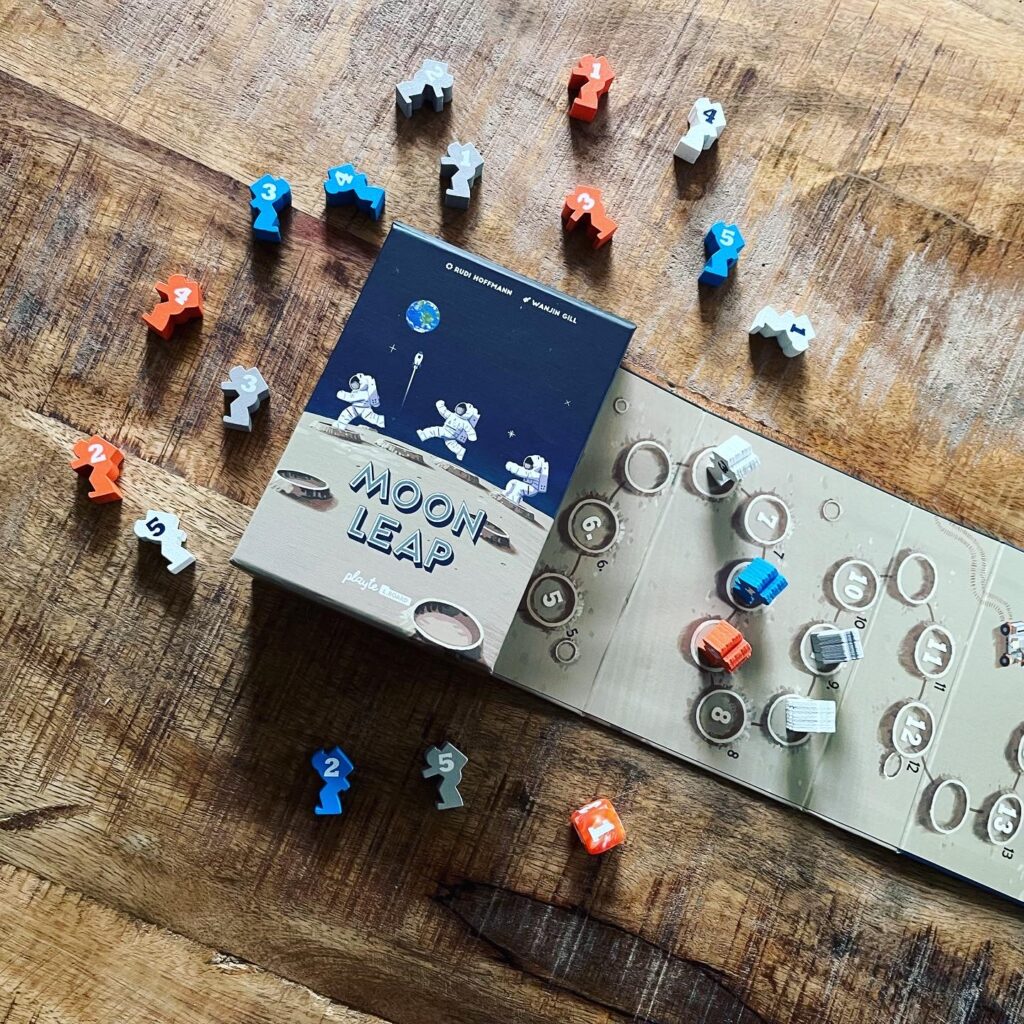 Op het L-vormige speelbord staan kraters op de maan afgebeeld. Spelers proberen hun astronauten naar de beste kraters te laten springen om de meeste punten te behalen. Op sommige kraters staan pluspunten of minpunten aangegeven. Voor deze kraters verdienen spelers punten op basis van de waarde van hun astronaut vermenigvuldigd met de waarde van de krater. Elke speler heeft vijf astronauten in de waardes van 1 tot en 5.
De speler die aan de beurt is, werpt de dobbelsteen en plaatst de astronaut van de geworpen waarde naar het eerstvolgende 'vrije' veld (krater) op het speelbord. Het kan dus zijn dat astronauten hierdoor een flinke sprong over het speelbord maken. Werpen met dobbelstenen om te verplaatsen klinkt als wellicht ganzenbord, maar er is een twist. Spelers mogen de gegooide 'waarde' ook verdelen over verschillende astronauten. Als een speler een 5 werpt, kan deze speler de astronaut met waarde 5 bewegen, maar er ook voor kiezen om astronaut 2 en 3 te bewegen of astronaut 1 en 4. Hierdoor kunnen spelers hun bewegingen zodanig plannen dat zij mogelijk de beste plekjes op het speelbord bemachtigen. Daarnaast krijgen spelers een bonus als ze drie van hun astronauten op een rij weten te plaatsen. De bonus: een extra beurt!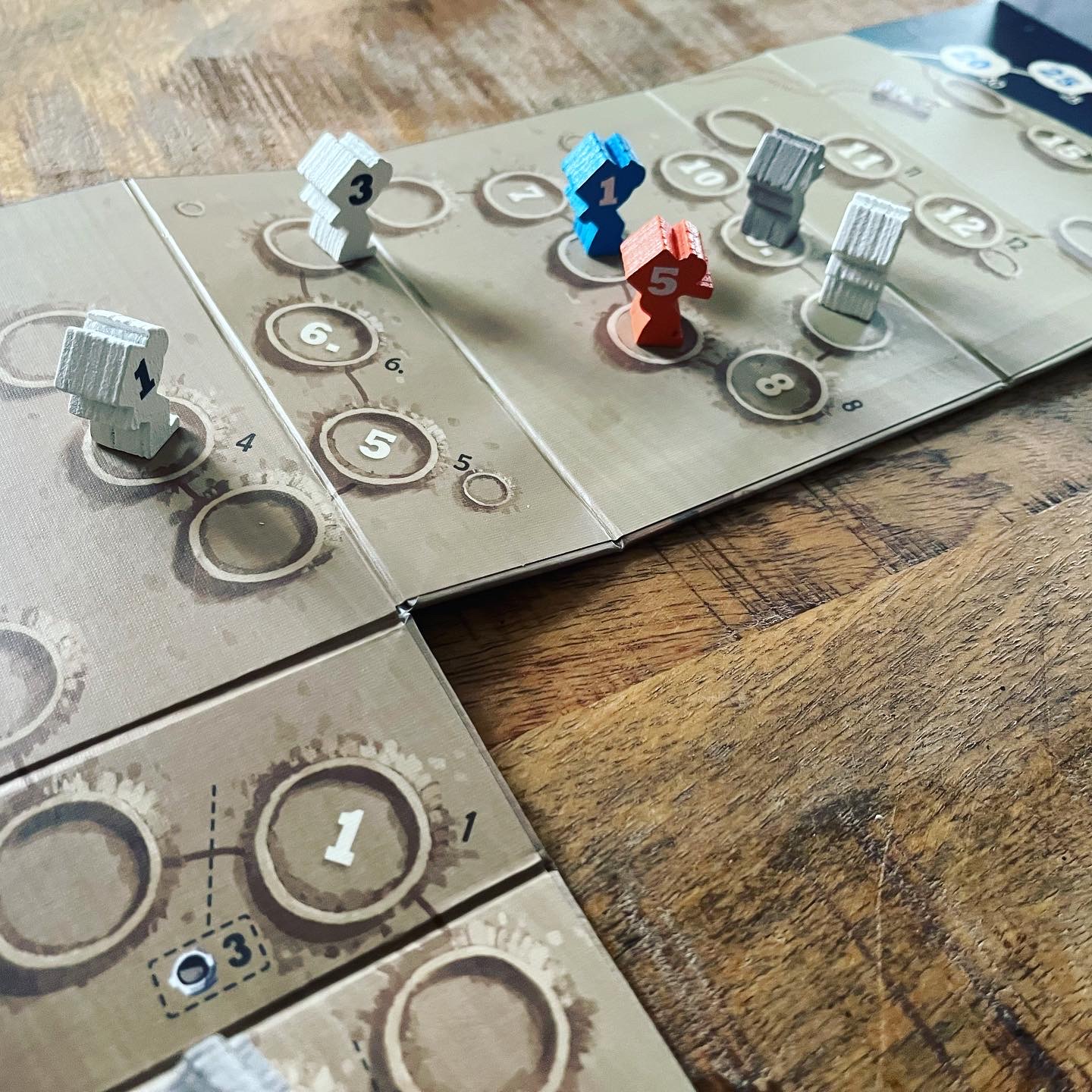 Moon Leap is al eerder verschenen met verschillende thema's, maar het maanlandingsthema is uitermate toepasselijk doordat spelers een daadwerkelijke space race aan het houden zijn en over de maan moeten springen. Moon Leap is een uiterst simpel, maar vermakelijk spelletje dat erg goed geschikt is voor jongere spelers en een goede – en daadwerkelijk leuke – vervanger is van spellen zoals Ganzenbord en Mens Erger Je Niet. Geluk is een grote factor, maar niemand heeft ooit een space race gewonnen zonder een beetje geluk!