Mainports van uitgever The Game Master is een spel waarin grondstoffen geladen en gelost moeten worden op schepen die tussen Europese steden varen. Het spel zit thematisch gezien goed in elkaar en heeft wel wat weg van een mix van het bordspel Ticket to Ride en Tycoon spellen voor op de computer. Container Tycoon?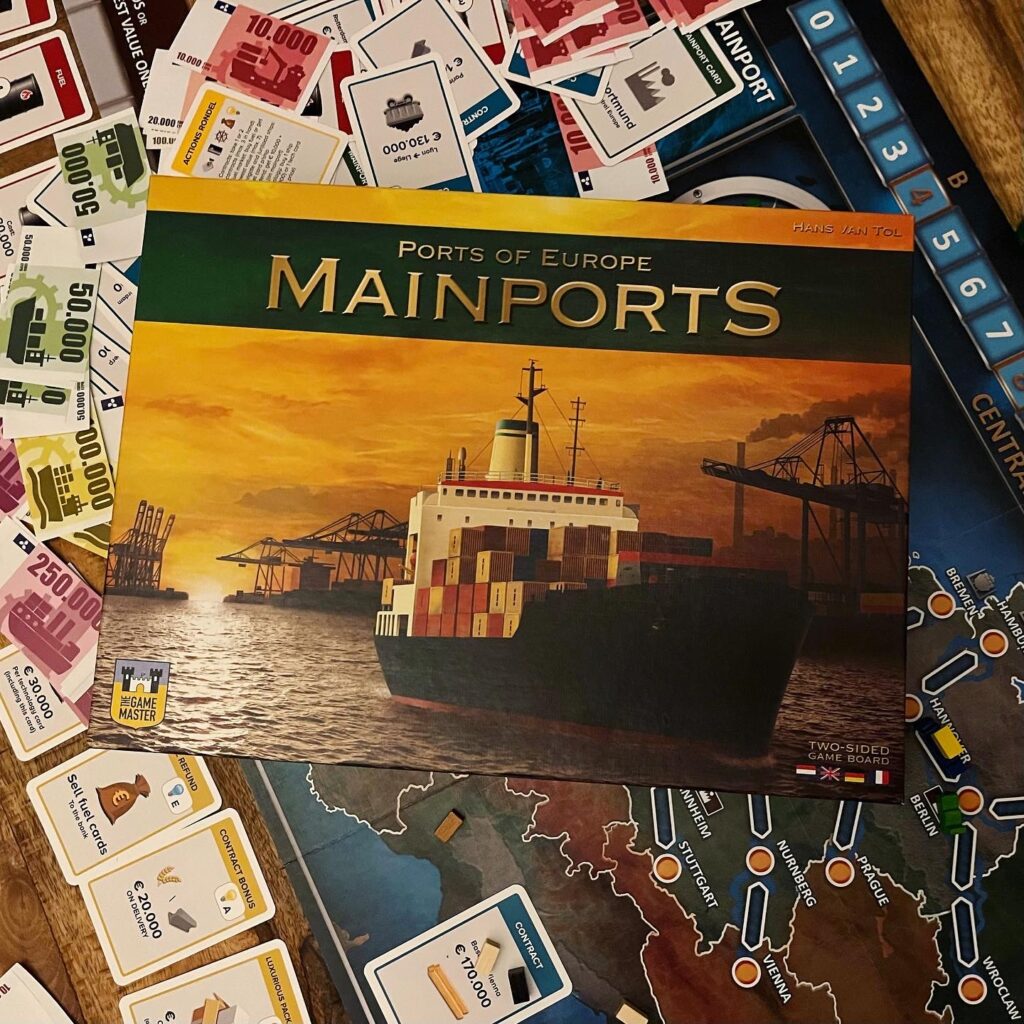 Het spel is de derde in een reeks genaamd Ports of Europe. Waren de eerste twee delen geënt op de havens van Rotterdam en Antwerpen; Europa is toneel van de derde in de serie. Dat het deel uitmaakt van een reeks betekent niet dat de eerste twee delen nodig zijn om te spelen: het spel is op zichzelf staand.
Afhankelijk van de tijd die je wilt spenderen kan je kiezen voor twee einddoelen: ofwel stopt het spel na 20 uitgevoerde vrachtcontracten ofwel stopt het spel nadat een speler één miljoen euro in kas heeft. Beide doelen worden behaald door middel van het afsluiten van een contract voor een bepaald soort grondstof die geladen moet worden in een bepaalde haven en vervolgens moet worden gelost in een andere haven. Om van de ene naar de andere haven te komen moeten de spelers brandstof kopen en deze in een volgende beurt in te zetten en het schip te verplaatsen. Geld wordt verdiend met het uitvoeren van contracten of het laten uitkeren van dividend. Tot slot zijn er technologiekaarten die het leven in spel wat makkelijker maken: denk hierbij aan extra premies op het behalen van contracten of een hoger dividend.
Het uitvoeren van een van acties (contracten afsluiten, brandstof kopen, navigeren/laden en lossen, dividend uitkeren en een technologiekaart kopen) wordt per beurt bepaald door een rondel: de acties binnen één, twee of drie zetten kunnen worden gekozen. Door het gebruik van de rondel kun je soms als speler niet de gewenste actie uitvoeren; enig inzicht in hoe hiermee om te gaan is dus wel vereist.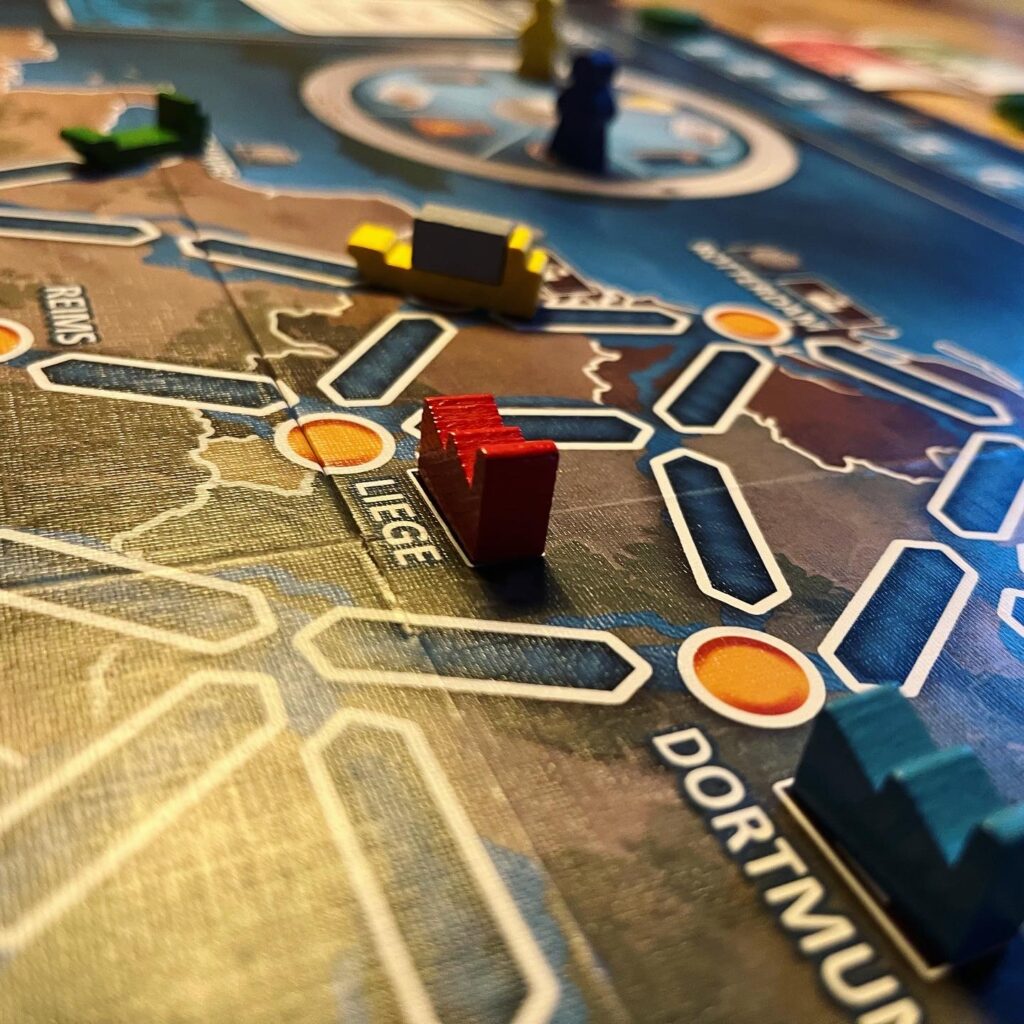 Tijdens het spelen van Mainports kan je je echt onderdompelen in de wereld van de vrachtschepen. Het kopen van brandstof door het kiezen uit vijf kaarten voor verschillende afstanden en met verschillende prijzen (ook voor dezelfde afstand) maakt het erg dynamisch. Het spelelement om grondstoffen te laden en te lossen matcht erg goed met de thematiek van het spel.
Voor de casual speler staat Mainports garant voor een gezellig middag speelplezier. Voor de gevorderde bordspelspeler blijft toch een beetje het gevoel hangen dat de spelengine wel erg laat op gang komt omdat het navigeren veel tijd kost. Van de andere kant wegen de kosten van de technologiekaarten aan het einde van het spel niet meer op tegen de baten. De engine heeft een sweetspot ergens daar tussenin. Het regelboek kan helderder opgeschreven worden; regels lijken nodeloos ingewikkeld opgeschreven, terwijl eenmaal op gang het helemaal niet zo ingewikkeld en juist toegankelijk is.
Concluderend, Mainports is een dynamisch spel dat zich afspeelt in de scheepvaartindustrie en vaart tussen de havens van Europese steden, waarbij het cruciaal is de juiste contracten af te sluiten, slim brandstof in te kopen en de beste route te varen. Een goed spel voor de casual bordspelspeler.