Deze recensie verscheen eerder op Dice Daniel op instagram.
Brave New World, 1984, A Clockwork Orange en vele andere boeken beschrijven akelige toekomsten met een facistische heilstaat als ideaal. Een dystopie. Een onderwerp dat zich uitstekend leent voor spannende settings. Zo ook in dit kaartspel van @geronimogames. Bouw jij een utopie, of ga je net te ver met je idealisme en wordt het een dystopie? Ach, wat is jouw wereld toch geweldig in It's A Wonderful World.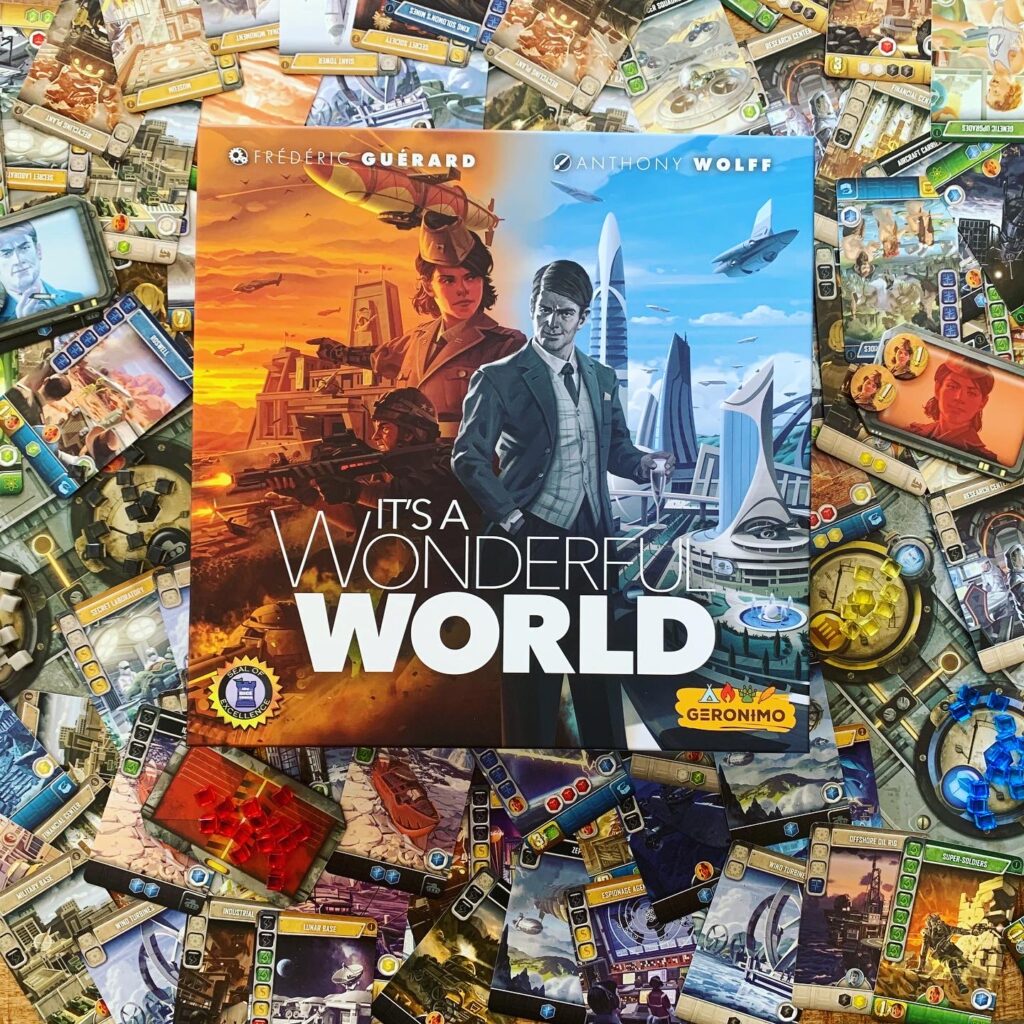 Het spel kent drie fases. De spelers krijgen aan het begin van een spelronde (fase 1) allemaal een set kaarten op hand. Ze kiezen een kaart uit en de rest wordt doorgeven naar de andere spelers. Dit gaat net zo lang door totdat iedere speler een hand van 7 kaarten heeft. Hou goed in de gaten welke kaarten zich nog in het spel bevinden om ervoor te zorgen dat jouw plan of strategie utopisch zal uitpakken.
Wat kun je met de kaarten doen in fase 2? Elke kaart bevat een bouwwerk of project die spelers kunnen bouwen/neerleggen. Ook kan een kaart worden afgelegd om als grondstof gebruikt te worden. Grondstoffen gebruik je om gespeelde projecten of bouwwerken af te kunnen bouwen. In fase 3 wordt geproduceerd. Het rijk van de speler en de gebouwde projecten en bouwwerken, gaan nu grondstoffen produceren. De productie gaat op volgorde van de verschillende grondstoffen. Zo kan het zijn dat je tijdens de productiefase nog voldoende grondstoffen produceert om een project of bouwwerk af te maken die later in het productieproces ook nog produceert. Produceer jij van een bepaalde grondstof in een ronde de meeste? Dan heb jij natuurlijk meer macht en ontvang je een bonus.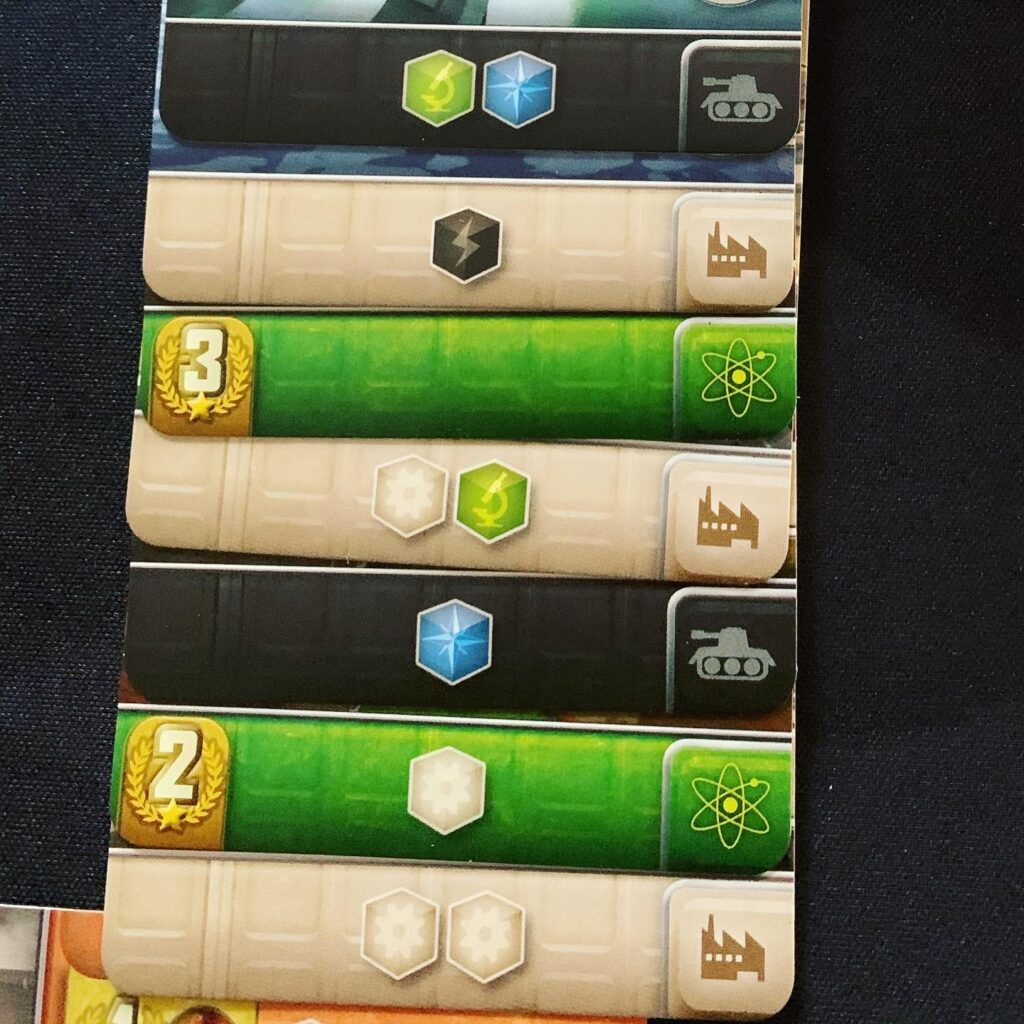 Hoe win je? Simpel: door de meeste punten te halen. Voor veel gebouwde kaarten kaarten kun je punten en bonussen verdienen. Ook als je bijvoorbeeld veel generaals of financiers hebt verdiend. Bouw jouw samenleving dan ook als een geoliede machine in deze "card drafting engine builder". It's A Wonderful World is een heerlijk spel. Het is eenvoudig te leren, maar uitdagend om helemaal beheersen. Iedere ronde moet je goed plannen. Welke kaarten pak ik? Welke kaarten bouw ik en welke leg ik af? En in welke volgorde? De artwork van het spel is ook erg mooi. De artwork is namelijk geïnspireerd op science fiction pulp uit de vorige eeuw en past dus helemaal bij het thema. De kaarten zijn overzichtelijk en de symboliek op de kaarten is erg duidelijk, waardoor iedere speler makkelijk zijn of haar strategie kan inplannen. Het spel speelt verassend vlot doordat spelers tegelijkertijd aan het spelen zijn. Het is daardoor afgelopen voordat je er erg in hebt. Een potje smaakt al gelijk naar meer. Een stevige aanrader van mijn kant. Zoals Louis Armstrong zong: what a wonderful world!