Eurovisiefans opgelet! Het populairste liedjesfestijn ter wereld is nu ook beschikbaar als bordspel! Is het spel douze points waard of een uitschakeling voor de finales?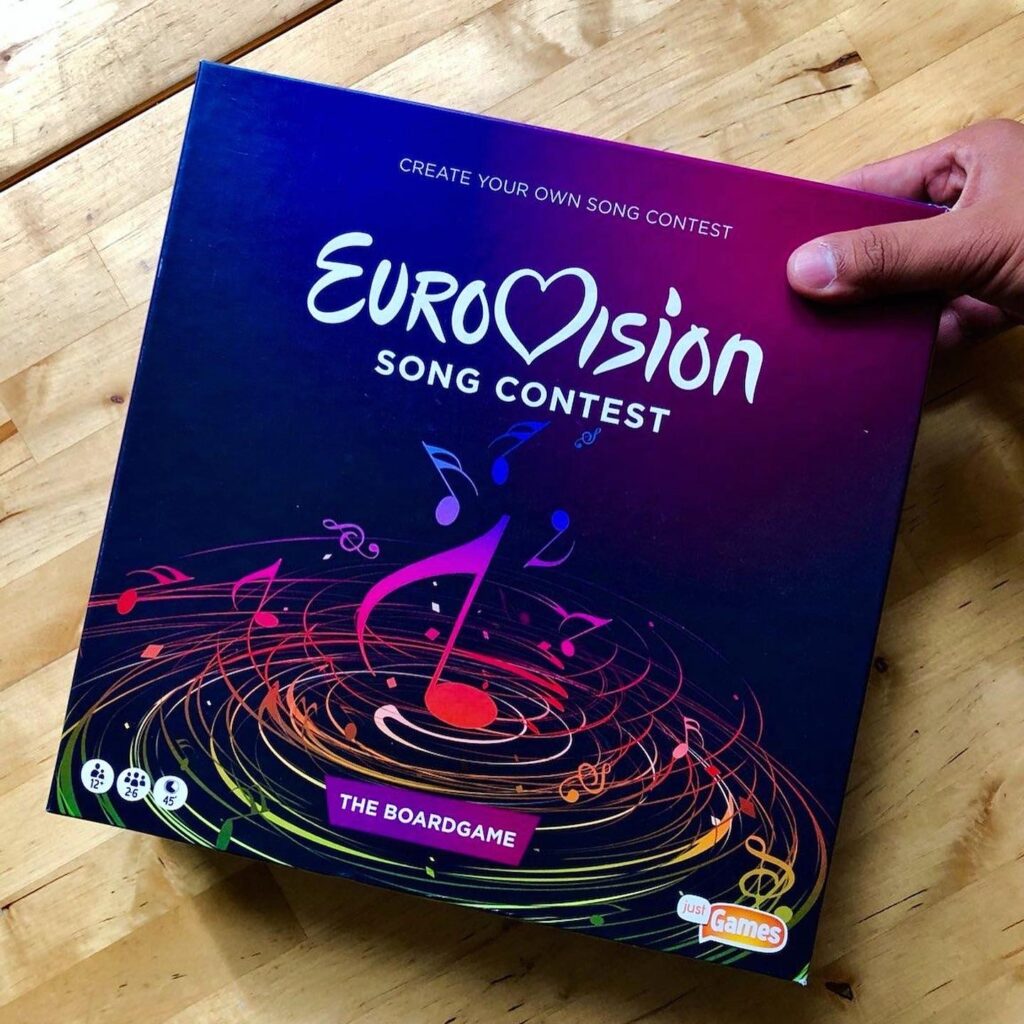 Het doel van Eurovision Song Contest: The Board Game is omzelf de inzending van twee landen samen te stellen. Er zijn maar liefst vijftig verschillende landen om uit te kiezen: van songfestivalveteraan Frankrijk tot éénmalig deelnemer Marokko. De landenfiches zijn overigens aan beide kanten bedrukt. Sommige combinaties zijn dus niet mogelijk: zo valt bij Nederlandse deelname Denemarken af.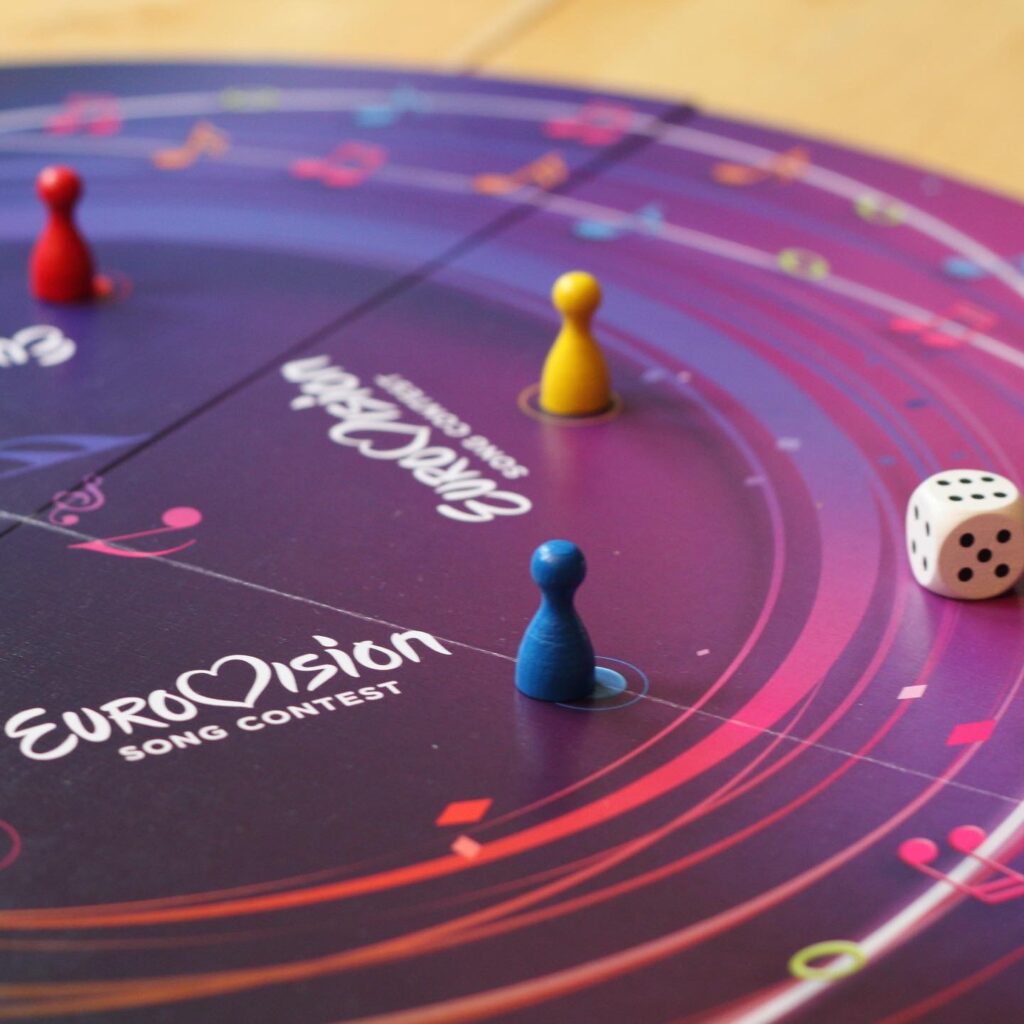 Elke inzending bestaat uit vier onderdelen: lied, kostuum, optreden en muziekinstrument. Zoals elke songfestivalkijker weet: een goed liedje is niet genoeg, de show is minstens zo belangrijk. Spelers verzamelen één kaart per categorie voor een volledige inzending. De vele potentiële combinaties zijn geheel in de stijl van Eurovisie: een disconummer in baljurk begeleid door een saxofoon? Een podium met groot scherm voor een romantisch lied, met doedelzak op de achtergrond? Het behoort allemaal tot de mogelijkheden.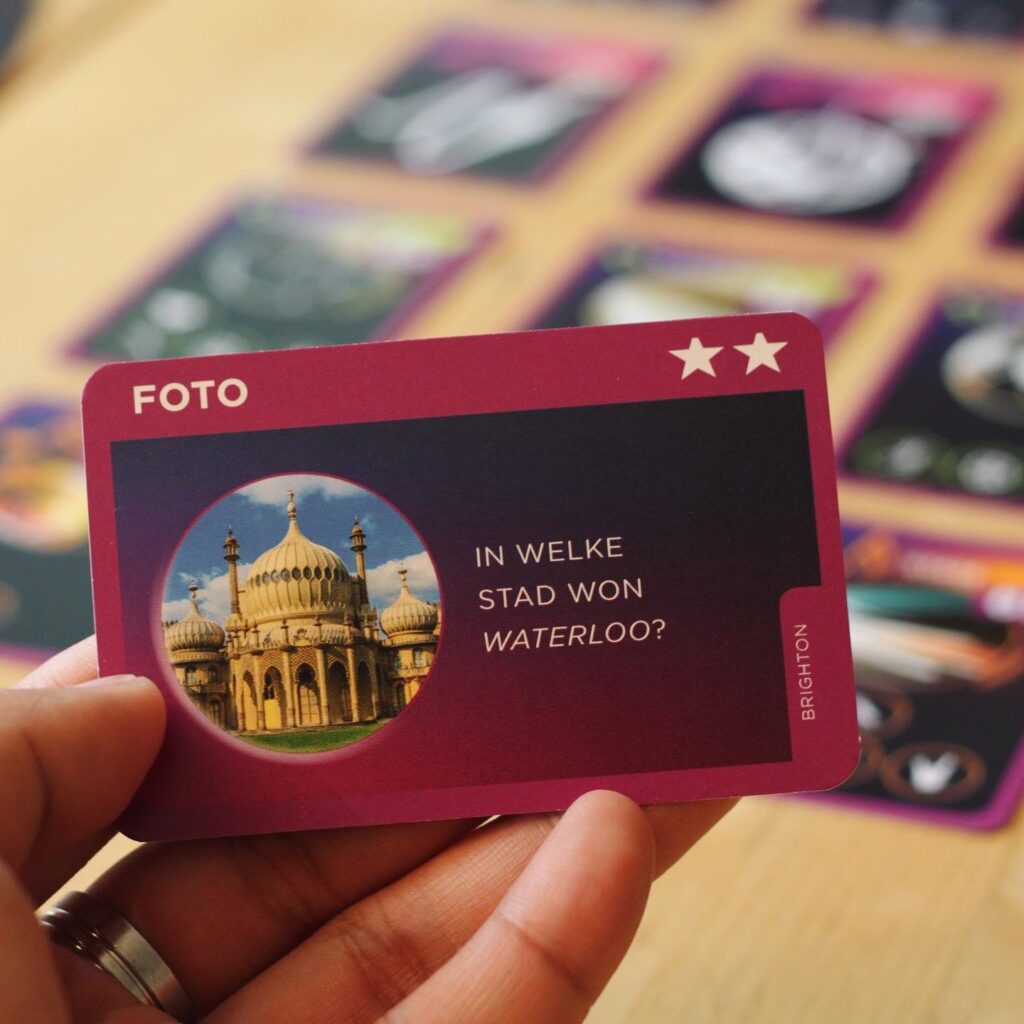 Tijdens het spel bewegen deelnemers hun pion over het kleurrijke speelbord met muzieknootjes en beantwoorden ze vragen over het songfestival. Er zijn meerkeuze-, foto- en open vragen, die uiteenvallen in drie niveau's: makkelijk (één ster), gemiddeld (twee sterren) en moeilijk (drie sterren). Je kunt het spel dus zo makkelijk of moeilijk maken als je zelf wil. Opvallend detail: de kaartjes met vragen zijn aan twee zijden bedrukt, in het Nederlands en Engels. Het gaat overigens om twee verschillende vragen, dus je kunt niet per ongeluk het antwoord al zien. Afgezien van de vragen en de spelregels zijn alle onderdelen van het spel in het Engels: het is dus ook geschikt om te spelen met wie het Nederlands niet machtig is.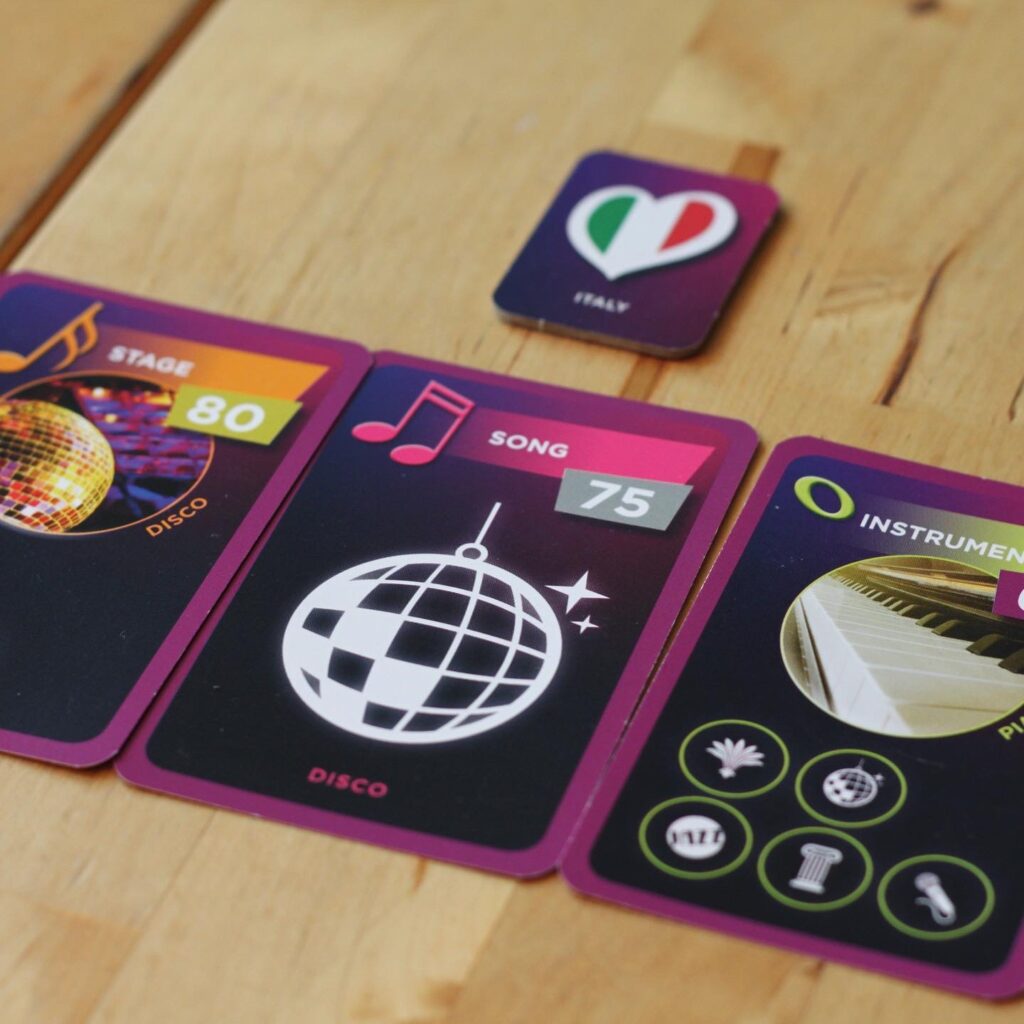 Nadat een vraag goed is beantwoord, mogen spelers één van hun twee inzendingen verder uitbreiden. Dat is één van de leukste en spannendste onderdelen van het spel. Het doel is namelijk om uiteindelijk zoveel mogelijk punten te verzamelen. Dat kan echter op verschillende manieren: door kaarten te kiezen met een hoge score of door de symbolen op de kaarten te matchen. Je raadt het al: kaarten met een hoge score hebben weinig symbolen en vice versa. Dat wordt puzzelen dus!
Nadat één speler twee inzendingen heeft voltooid, begint de finale. Daarin worden 8, 10 of 12 punten toegekend in verschillende categorieën. Deze categorieën zijn vooraf niet bekend. De toevoeging van de finale maakt het spel, net zoals de symbolen op de kaartjes, net wat interessanter en spannender: die ene 12 punten kunnen precies genoeg zijn om de overwinning in de wacht te slepen…
Laten we eerlijk zijn: als je niets met het songfestival hebt, dan ga je ook weinig plezier beleven aan een spel dat draait om kennis over datzelfde festival. Voor fans en regelmatige kijkers heeft het spel echter een hoop te bieden. Eurovision Song Contest: The Board Game is een spel met leuke tactische elementen waar de liefde voor het songfestival vanaf spat. Europe, start playing now!