"Never judge a book by its cover", aldus een bekend Engels gezegde. Dat geldt ook voor het spel Disc Cover, van Blue Orange Games. In Disc Cover ga je namelijk op basis van de muziek bepalen welke cover er bij hoort. Als je een leuk gezelschapsspel zoekt in de categorie Dixit en Detective Club, dan zou dit spel als muziek in de oren klinken.
In Disc Cover ga je gezamenlijk raden welke van de vier originele albumcovers bij het nummer hoort dat jullie horen. De albumcovers zijn speciaal voor dit spel gemaakt, dus helaas geen Aladdin Sane, Dark Side of the Moon of T.S. 1989. Maar wel mooie originele werken van kunstenaars over de hele wereld!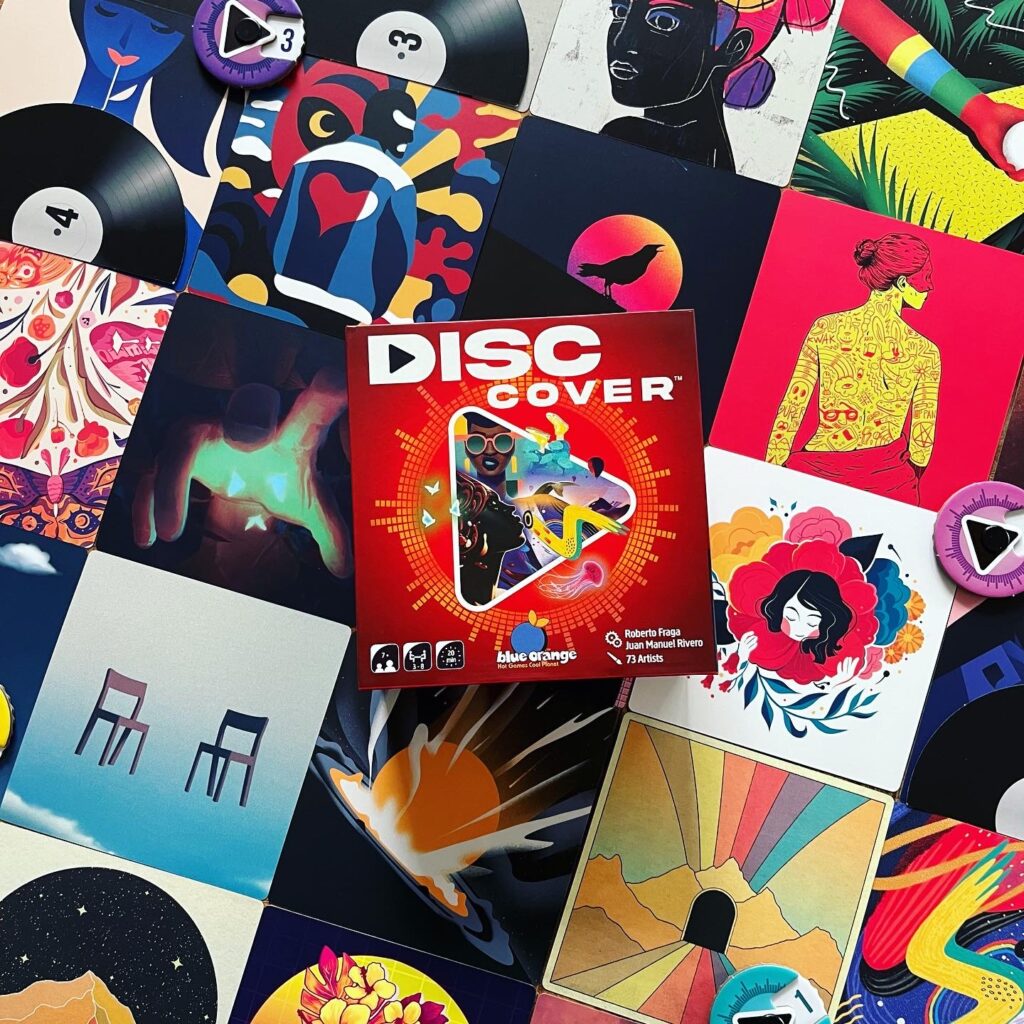 De makers van het spellen hebben allerlei Spotify-afspeellijsten gemaakt om te gebruiken voor dit spel. Maar als jij graag je gangsterrap of piratennummers wilt draaien, dan kan dat ook. Dat maakt Disc Cover lekker gevarieerd.
Iedere speler kiest anoniem een album cover die het beste zou passen bij het nummer dat jullie horen. Dit doen de spelers met behulp van de draaischijven die bij het spel zijn inbegrepen. Het album met de meeste stemmen "wint" en wordt bij het albummozaïek gelegd met één fiche per uitgebrachte stem op dat album. Na negen rondes worden de fiches opgeteld en is bekend wat jullie eindscore is. Klinkt als muziek in de oren, nietwaar?
Zoals in het begin gezegd, is Disc Cover een alternatief op spellen zoals Dixit maar dan met een vrolijke noot. Een spel dat niet snel verveeld ondanks de simpele gameplay. Toegift! 🎷