Cats rule and dogs drool! Niet voor niets betekent een "hondenspel" een bordspel dat helemaal niet goed is. Kittig kaartspel, dan? Als je dat meer aanspreekt – trek een wollige sweater aan, pak een kop thee, leg Felix of Minoes op schoot en speel met je vrienden het snorrige slagenspel 9 Lives van Allplay (voorheen Board Game Tables). Is dit spel zo miauwsome als het thema doet vermoeden of lusten de honden er geen brood van?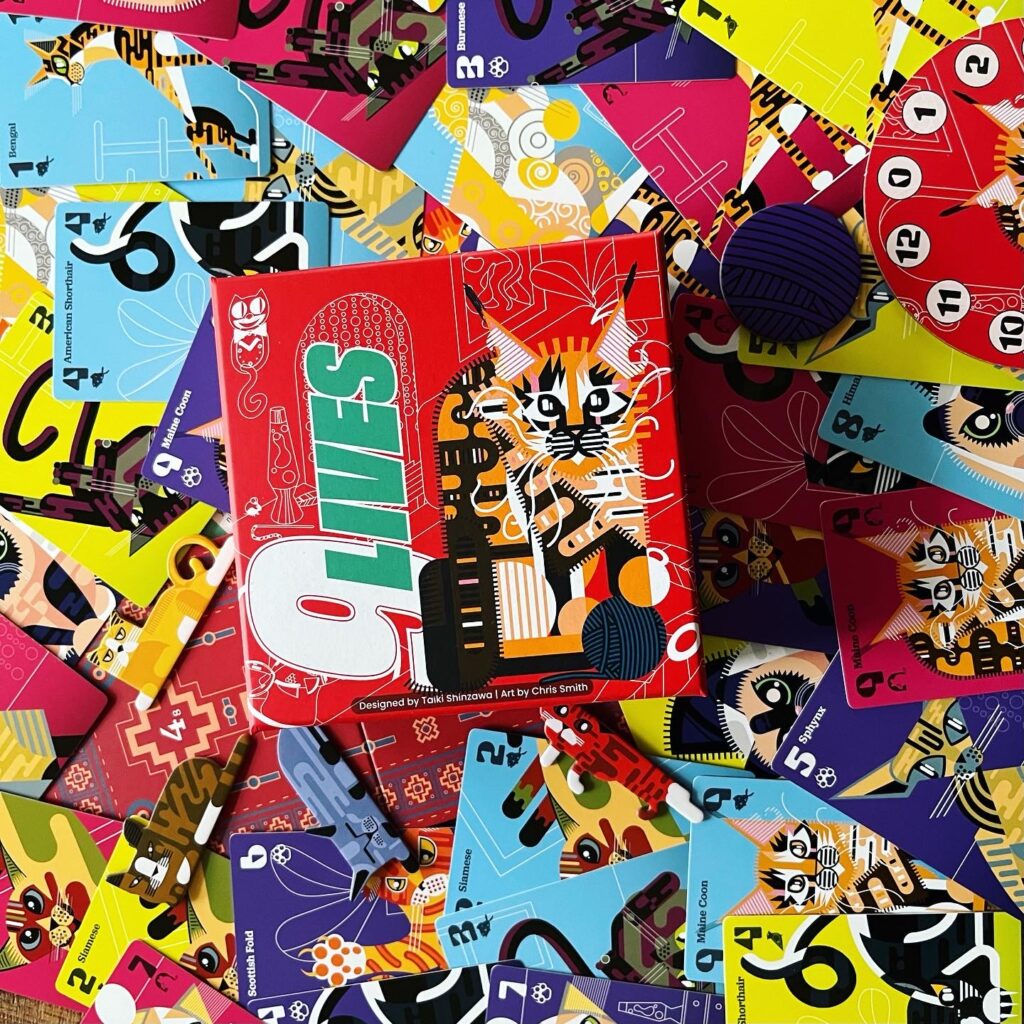 Heb je ooit getoept of boerenbridge gespeeld, en ben je bekend met het kattengezegde "If I fits, I sits"? Dan ken je eigenlijk al de regels van 9 Lives. Het kaartspel is een eenvoudig slagenspel met troeven, waarbij spelers proberen een ronde te winnen. Hoeveel rondes (of slagen) een speler wilt winnen, wordt voorafgaande aan het spel bepaald door je kittige kat(er). Voor ieder potje leggen spelers een kartonnen print van hun unieke snorrebaard op een scorevel om te bepalen hoeveel slagen zij verwachten te winnen. Dit baseren de spelers op basis van de aan hun toebedeelde hand. Scoor jij net zoveel slagen als voorspeld? Dan wordt je beloond met bonuspunten. Gok je ernaast? Geen punten voor jou, Smelly Cat!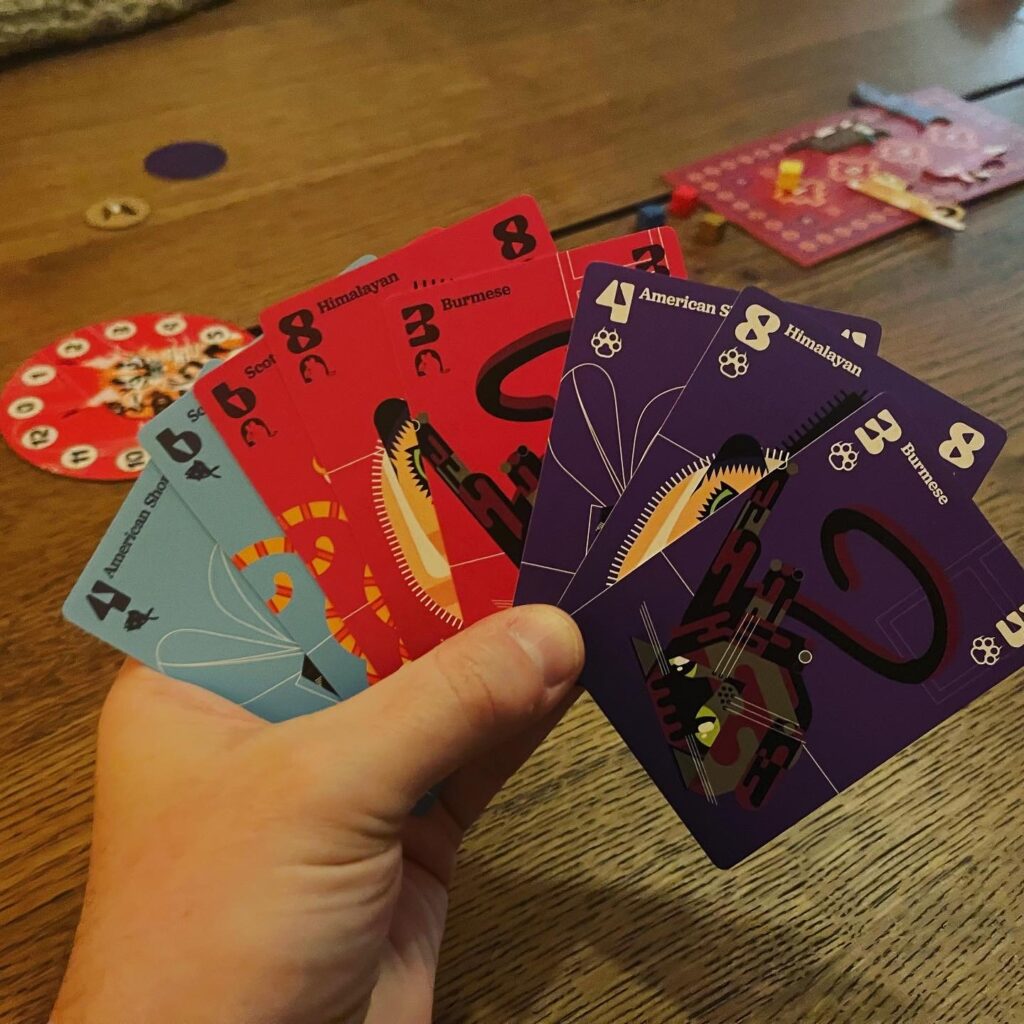 Wat 9 Lives uniek maakt ten opzichte van de vele andere slagenspellen die je kunt kopen, is de uitstekende thematiek. Het ademt passie en liefde voor katten. Iedere kaartwaarde heeft zijn eigen unieke kattenkunst en de kartonnen prints van de katten zijn ook fantastisch. Op de cover van de doos staat zelfs de befaamde Kit Cat-klock – en die hangt ook aan mijn muur (zie bewijs). Wat een feest van herkenning!
Als je een leuk maar simpel thematisch spel wilt spelen, dan is 9 Lives dus zeker een aanrader! Voor meer complexiteit zou ik toch kiezen voor bijvoorbeeld The Crew, wat wat meer om het lijf heeft dan een simpel slagenspel. Maar niet getreurd, mijn poezelige vrindjes, want 9 Lives krijgt van mij de Catnip-prijs voor kittig kaartspel. Het spel is dus een ideale toevoeging in de categorie Calico, Cat Lady en Wizard Kittens!